OUR STORIES
Contributing as a graphic designer and
in many other areas
2D Graphic Designer

S.K.
Joined in 2017
Please tell us about your current job role.

I'm in charge of making 2D designs for things such as in-game items and costumes. I work both on creating and checking designs.
In the project I currently work for, we use 2D designs as the base for 3D models, so we need to have extensive knowledge of both two-dimensional and three-dimensional design.
Before my current role, I worked on character design creation, expression and quality direction. It varies from project to project, but there are many areas where 2D designers are needed. We have lots of graphic design specialists with expertise in varying disciplines such as motion design, UI design, and level design.
Please tell us how you came to work here and why you chose this company.

In my previous job, I also worked as a graphic designer.
Every day became the same routine, so I gradually lost motivation. I started thinking about changing jobs, and someone I knew told me about Ateam.
When I heard that Ateam was ambitiously pursuing games in a range of different genres, I was intrigued. I wanted to try something new and figured that Ateam would offer me the chance to take on new challenges. Since joining Ateam, I have worked on 3D games, collaboration titles with popular IP, designs for overseas markets, and experienced many other things that I hadn't before. I'm always learning something new and enjoy how creative my job is.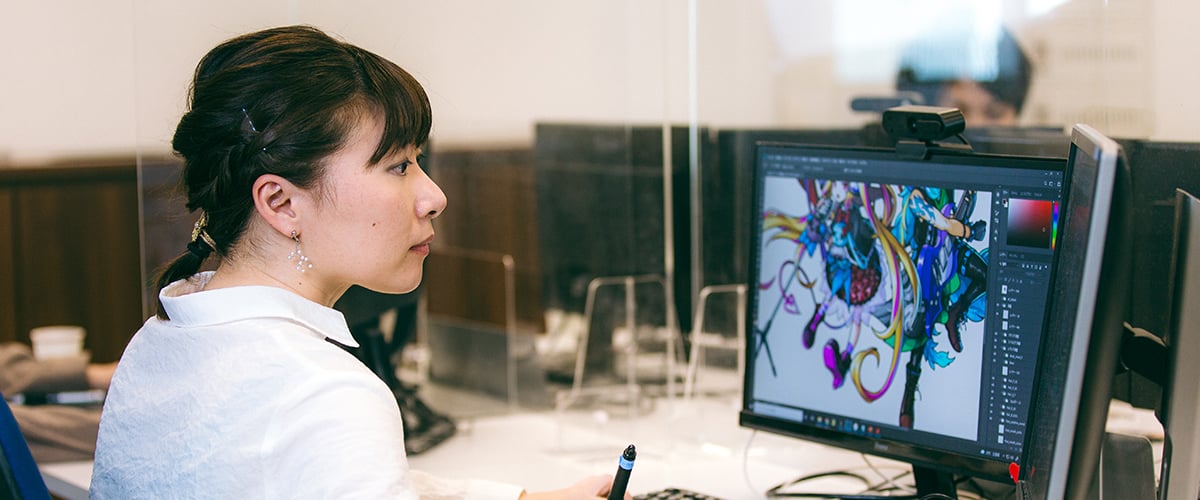 What do you like about Ateam Entertainment?

When I joined Ateam, I was surprised at just how many highly skilled specialists there are here. We are staffed with professionals who are always coming up with new ideas and different ways to solve problems to achieve high standards of work. There is ample opportunity to learn and grow here, which is one of Ateam's strong points.
The friendly atmosphere and the fact that you can voice your opinions openly are also areas where Ateam excels. Being able to consult coworkers openly makes things smooth and ultimately translates into a better experience for our players. I think we've been able to come this far because when we come up against a problem, we work together with the belief that we can find a solution together.
Communication is another one of our strong points. As graphic designers, we work closely with game designers, programmers, and marketers to provide suggestions and feedback regarding new proposals right from the get-go. Rather than just following orders, we play an active role in sculpting the project at every stage of development.
The company also does well in supporting our technical needs to create content. I have never had any issues with my PC, implementing new software, or acquiring new test devices.
When I'm not working, I often hang out with other teammates and we play games online together. Since joining this company, I've been able to increase my circle of friends with other creative people.
What do you value in your work?

I think it is very important to know what the latest games and trends are, so I make sure I'm always up to date with what is going on in the industry. New titles are released every day and the standard of quality is constantly on the rise. I believe that with extensive knowledge of games, I can create content that exceeds expectations.
I also make sure that I don't only focus on the tasks immediately in front of me. I share my thoughts and ideas about our projects with others so that we all stay focused on achieving same end goal.
Please tell us about a memorable experience you've had while working here.

One of the most memorable times for me was when graphic designers from another team came in to help our project out.
There was a situation where a game in development was behind schedule and it was looking like we wouldn't be able to create our designs by the deadline. Hearing of our situation, designers from other projects banded together to help us out and we were able to turn in all high-quality designs on time.
I had never experienced anything like this before and was completely taken aback by the flexibility of the graphic designers here and their willingness to cooperate. I think this sort of thoughtful act speaks to the kind of people we have here, and how they realize that the company mission and their individual missions are one and the same.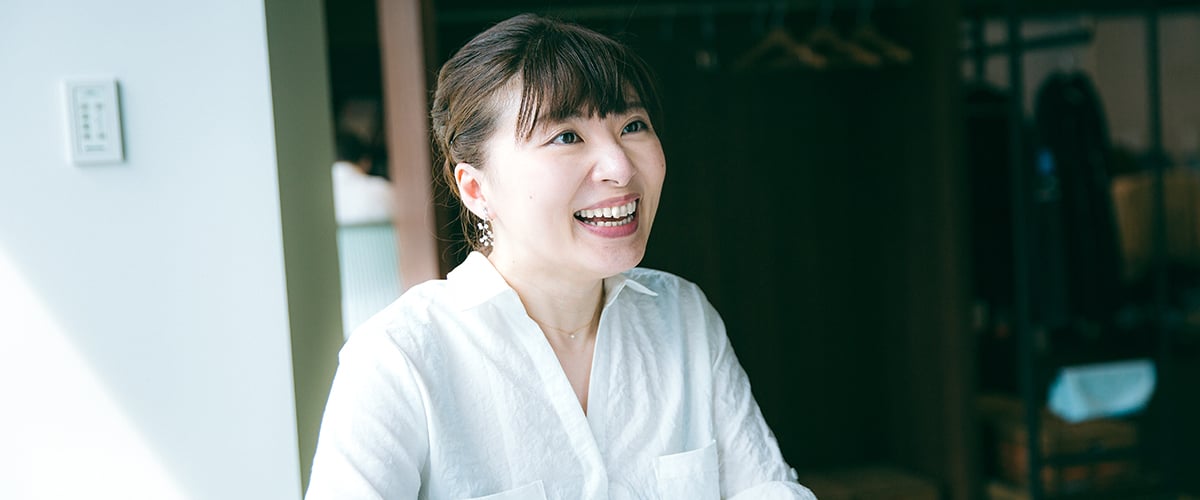 What challenges and aspirations do you have for the future?

I have mainly specialized in 2D design, but now that 3D games are more and more becoming the norm, I want to improve my 3D design knowledge and skills. I think the absence of knowledge can affect how I contribute, so this is something for me to improve. I want to be able to reach the level where I have a comprehensive understanding of how my designs are adapted into the final product and create them with this in mind. I hope that someday I'll be proficient in both 2D and 3D design.
I also want to increase my repertoire to encompass designs aimed at overseas markets. Ateam Entertainment's games focus on all major global markets, so to be able to create designs that can be enjoyed by players around the world, I intend to experience more content from around the world and understand the issues faced by designers overseas.
I will continue to work hard so that our graphics will impress players around the globe.
What would you say to someone who's thinking about a career at Ateam Entertainment?

Ateam Entertainment graphic designers are not just limited to drawing and designing. There are many areas in which we contribute, and there are many opportunities for us to learn and improve our skills. If you want to work with people that you can count on, have fun, grow as an individual, and make exciting content that is enjoyed around the world, then Ateam Entertainment may be the place for you!