OUR STORIES
Working as part of a team to
create exciting content
Localizer

G.P.
Joined in 2019
Please tell us about your current job role.

I work as a localization coordinator for one of our titles.
In addition to serving as a point of contact for our game and graphic designers, I also translate, and supervise quality assurance and scheduling of the entire localization process. Some languages are not localized in-house, so I also communicate with partner companies and process payments.
I am originally from Italy. After graduating from high school there, I studied for my bachelor and master's degrees in the UK. Following that, I came to Japan and obtained a second master's, as well as a doctoral degree. I can speak Italian, English, and Japanese.
Please tell us how you came to work here and why you chose this company.

I applied for this company because I thought I could use my strengths. I like games, and ever since I was a child, I have been interested in mythology and foreign religions. Reading is my forte, so I have read many books, and I also like languages.
Prior to this job, I worked on quality assurance for a company in Japan. I was working part time while finishing my doctoral course at a Japanese university, after which I joined Ateam.
At my previous job, I was only required to double-check translations as the company had no say regarding the content. I wanted to be more directly involved in the process of production, so I applied to Ateam.
I knew about Ateam as I had seen their apps on smartphone ranking lists. The fact that the reviews about the working environment on the internet seemed to be good was the reason why I applied.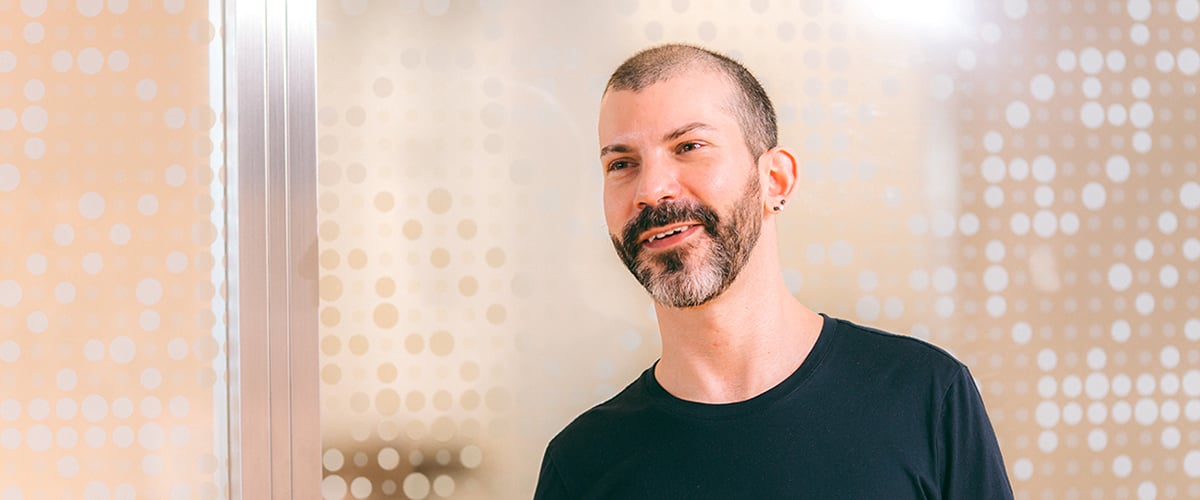 What do you like about Ateam Entertainment?

Ateam isn't a traditionalist company, and it really lives up to the "team" in its name. It's not an environment ruled by a rigid hierarchy, but rather a place where people can freely ask for advice from different departments. As a member of Ateam Entertainment, I rely on other members, and other members rely on me so that we come together to create exciting content.
Recently, the proportion of overseas sales has increased, and as a company, we are aiming to release global hits. The global market includes a truly diverse set of countries and regions, so it is important for people from different perspectives to exchange ideas. The number of non-Japanese native speakers here is also increasing.
Ateam Entertainment is a relatively young and growing company in the industry and is in the process of expanding its reach. You will not find an obsession with old traditions here. It's an environment where teams can approach strategies in a fresh and bold way.
What do you value in your work?

I believe that being considerate toward other cultures is very important. We check with game and graphics designers during the planning phase for sensitive topics, incorrect definitions of words, and ideas that could be misinterpreted. With so many titles out there on the market, it is important that we create excitement rather than discomfort among our playerbase.
I have learned many things while doing this job. I have adjusted settings that would have been okay in the West, but had a negative image in some East Asian countries. Working in such a diverse team has allowed me to learn many new things.
When it comes to the localization process, I am not only concerned with how accurate the translation is but also how fun and easy it is to read. I try to put myself in the position of our players and think about what would make them happy.
Please tell us about a memorable experience you've had while working here.

It may sound simple, but the closeness between members of the company is the most impressive point of Ateam Entertainment. At present (at the time of this interview), most staff members are working from home, but we all feel like a team nonetheless. I love seeing everyone at our online meeting that we hold each morning when we begin work. Every day, I'm reminded I work in a team, and seeing everyone at the morning meetings fills me with energy.
Members share a passion for games and the entertainment industry. Many members are in tune with the most recent news in the industry, so we always share interesting gaming news and keep up with the latest industry topics. One of these topics includes the Chinese entertainment market, which is difficult to get a grasp of on my own, so I always learn something new on these occasions.
We also hold regular events called "Game Nights" after work where everyone plays online together. Moreover, while the situation prevents us now, lunchtime at the cafeteria is also a great time, so I look forward to having lunch with the other members again!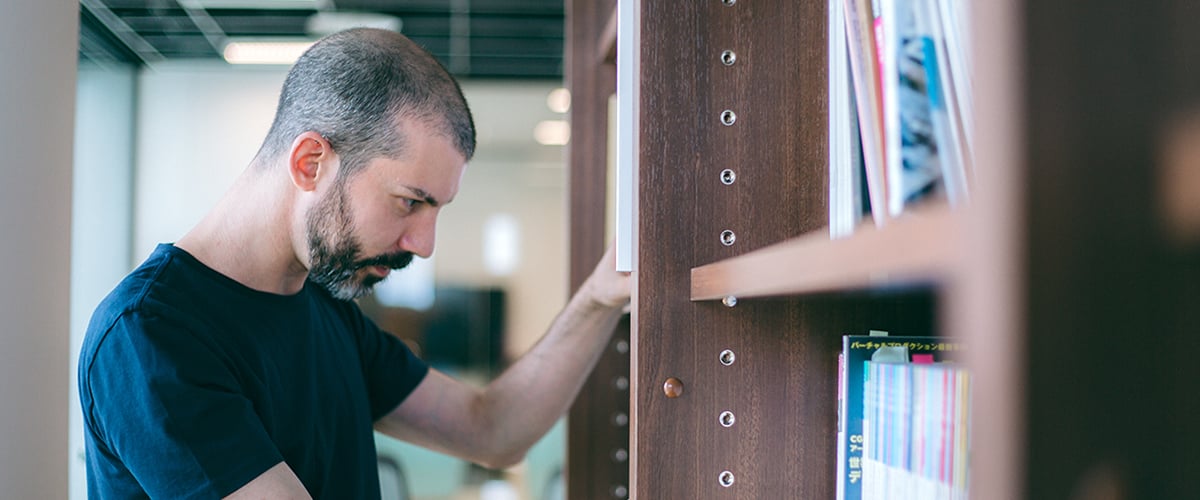 What challenges and aspirations do you have for the future?

The goal I share with everyone is working on global hits.
My personal goal is to step up to a position with greater responsibility. I like translating of course, but I would like to try other tasks and expand my area of expertise. One such example would be creating content. The more areas you can get involved in, the more you can contribute to your team from a broader point of view.
I have regular meetings with my manager where I talk about new things I want to try. He always helps me think of ways I can achieve what I want to do. The position I am in now was entrusted to me because I told my manager that I wanted to do it. It's an environment where you can take a proactive approach and be entrusted with bigger responsibilities.
What would you say to someone who's thinking about a career at Ateam Entertainment?

It's a perfect company for those who want an environment where they can challenge and better themselves. People who want to work in the entertainment industry, work together as a team, and work in a global environment are welcome!