OUR STORIES
Promoting great titles so they
reach new audiences and
keep current players engaged
Marketer

N.O.
Joined in 2018
Please tell us about your current job role.

I work as a marketing planner. I'm currently in charge of handling the marketing of two of our titles. My work involves tracking figures such as the number of daily active users and user retention rates, and creating promotion plans to boost these key performance indicators. I also manage the advertising budget for the titles I am in charge of and provide direction on promotion creative.
Some of my other tasks involve writing scripts for radio and livestream broadcasts, managing real-life events, and marketing research and analysis. To put it simply, I cover a lot.
A marketer's role is to get the excellent content that our development teams have worked so hard to produce into the hands of players. Another important mission for us is to keep our games exciting so that players will continue to enjoy our content for a long time.
Please tell us how you came to work here and why you chose this company.

I joined Ateam as a new graduate in 2018. During my four years at university, I was the manager of the American football team as I have always liked being on a team to achieve a common goal and draw energy from my fellow teammates.
When searching for a company to work for, I mainly wanted an environment where teamwork is valued highly and the employees work hard to achieve the company's mission.
Before joining Ateam, I knew about the company a little as I had played the mahjong app "Mahjong -Rising-". When I attended a recruitment seminar for Ateam, I noticed how the interactions between the staff members were open and frank regardless of age or seniority. Also, the staff spoke to the students respectfully as adults, which left a good impression on me. I got a real sense of the sincerity of interpersonal relationships within the company and decided Ateam was the place for me.
I first started out in a different division within the company but was moved to the entertainment division after an organization reshuffle. The people in the human resources department knew about my interest in anime, voice actors, and games, so I think that had an influence on their decision.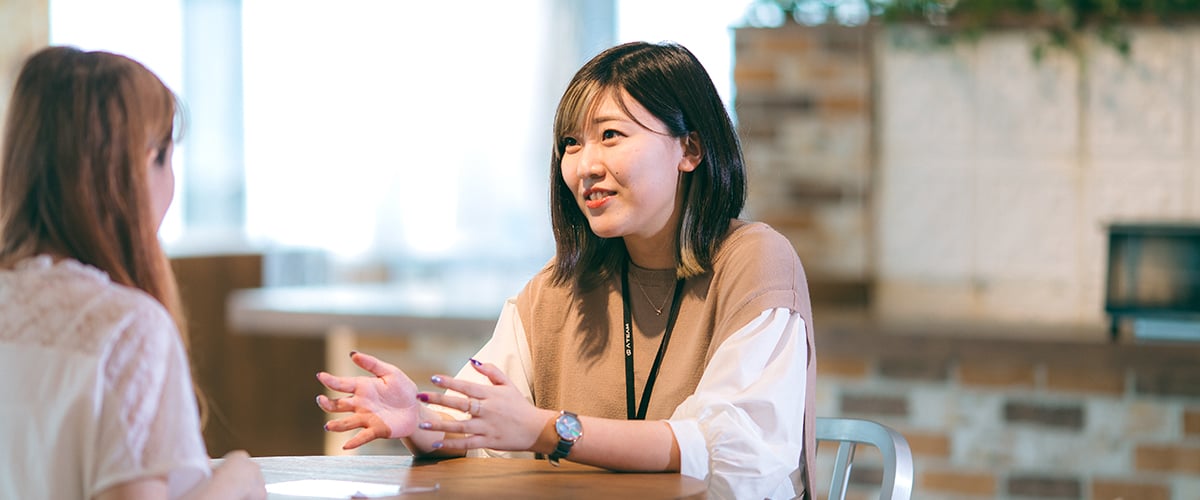 What do you like about Ateam Entertainment?

After joining Ateam, I realized that the focus placed on teamwork was even greater than I had imagined. The fact that the executive staff are very approachable stood out to me as an example of how much emphasis is placed on everyone working together to achieve our goals. Ateam has a really friendly atmosphere and we often eat together and do things like picnics on the weekends. We talk about work, but also about life in general, from which I've been able to learn a lot and grow as a person.
A big strength of the Ateam group is that we operate in many different industries such as the entertainment industry, e-commerce, and information services. There are many opportunities to get to know people from the other subsidiaries within the company group. such as our cross-divisional marketing work group. We frequently meet up to share marketing-related ideas and experience between the different subsidiaries. Operating in various different industries allows us to minimize risk and bring stability to the company group as a whole.
We also have a great diversity of people which is I think is a major strength of the company. We have people from many different countries, we have ex-pro gamers, former presidents of other companies, and musicians to name a few. Each person is a professional in their respective field, and they all work hard to constantly raise the bar for us.
What do you value in your work?

For me, the ability to be excited about work and being able to produce real results are imperative.
Following figures is important, but we have to be careful not to get too caught up in just the numbers. We want our players to become fans of our work, so when I'm thinking of new plans and events, I make sure to stay passionate so that it will result in something fun and exciting for our players.
Producing results is also a crucial part of my work. Some of the things I look out for are whether our players our enjoying our content, whether event and campaign rules are clear and easily understood, and whether we are getting more followers on social media and more viewers on our livestream broadcasts. Keeping players happy and engaged in our games requires carefully analyzing what went well and what went wrong and then adjusting future content based on that analysis.
I think that staying positive, having fun, and staying healthy are also important to do a good job. When I'm working, one of the things that drives me to is to see the thrilled reactions of the programmers, graphic designers, producers, and other team members when they see positive results from our marketing efforts.
Please tell us about a memorable experience you've had while working here.

In my first year, we released a big title, and I was put in charge of directing a TV commercial to promote it. The budget for the project was substantial and I had just started working, so I was shocked that I'd been given such a responsibility.
I had a really hard time trying to figure out how to catch the eyes of potential players. Looking back on it now, it was stressful because of the tight schedule, but I worked closely with the project team members and the production company to produce a commercial we were all satisfied with. Once released, it got some great reactions on social media and created quite a bit of buzz. I'm happy to have been given that opportunity and I gained a lot from it.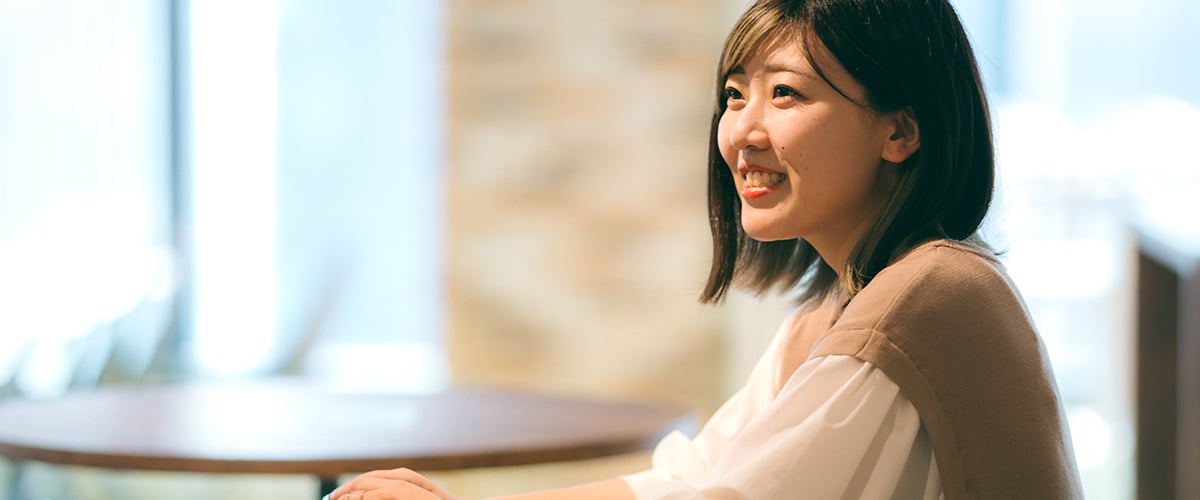 What challenges and aspirations do you have for the future?

I'm currently in charge of our long-running titles, but I want to continue to test out new and novel promotion ideas to keep the experience for these titles fresh.
My main focus is to make sure that our players are having fun and to attract new players. I'd also like to try new ideas that haven't been done by other companies in this industry before.
Here at Ateam Entertainment, if you put forward a proposal for something that you want to try, it's quite rare that you will be refused flat out. Most of the time, your boss or a senior employee will give you great feedback to help you figure out a way to make your idea work. This environment boosts motivation and makes it much easier to submit suggestions and ideas.
Going forward, I'm going to keep working hard to take us to the next level!
What would you say to someone who's thinking about a career at Ateam Entertainment?

Many people think of their interests and work as two completely separate things. However, in my experience, if you do something that you're passionate about, then work becomes fun! I'm sure that there are a million different opinions out there, but that's mine. I feel that many of my coworkers here feel the same way I do too.
Expanding the way you think to analyze why you like your favorite game or why a game is popular broadens your perceptions. Since joining Ateam Entertainment, taking this critical-thinking approach is something that I've picked up along the way, and it allows me to have interesting and informative conversations with other likeminded people.