OUR STORIES
Passionate about creating exciting
content and determined to see
projects through to the end
Game Director

R.O.
Joined in 2010
Please tell us about your current job role.

I work as a game design section leader for a new project currently in development. My main tasks involve planning the yearly schedule, planning events, and designing the product. I also work on internal game design seminars and learning programs for up-and-coming game designers, and I conduct interviews with prospective employees.
Please tell us how you came to work here and why you chose this company.

Ateam is the second company that I have worked in and I have been with Ateam for over ten years now.
I started my career in the game industry as a game designer for console games. I gained experience over the years and was eventually promoted to director and then producer. However, I decided to take a step back and do what I'm passionate about: game design.
I was glad to find Ateam in my home city of Nagoya. Ateam titles are mainly online free-to-play games. Compared to packaged console games that sell several million copies (if you're lucky), free-to-play online games can reach much larger audiences, sometimes in the tens of millions and even in the hundreds of millions if you dare to dream big. Seeing the potential possibilities at Ateam, I decided it would be a good company to further my career and my personal growth.
When I was interviewed, I was surprised at how friendly and open my interviewers were. It really didn't feel much like an interview at all, and I remember telling myself at the time that I definitely wanted to work at Ateam right then and there.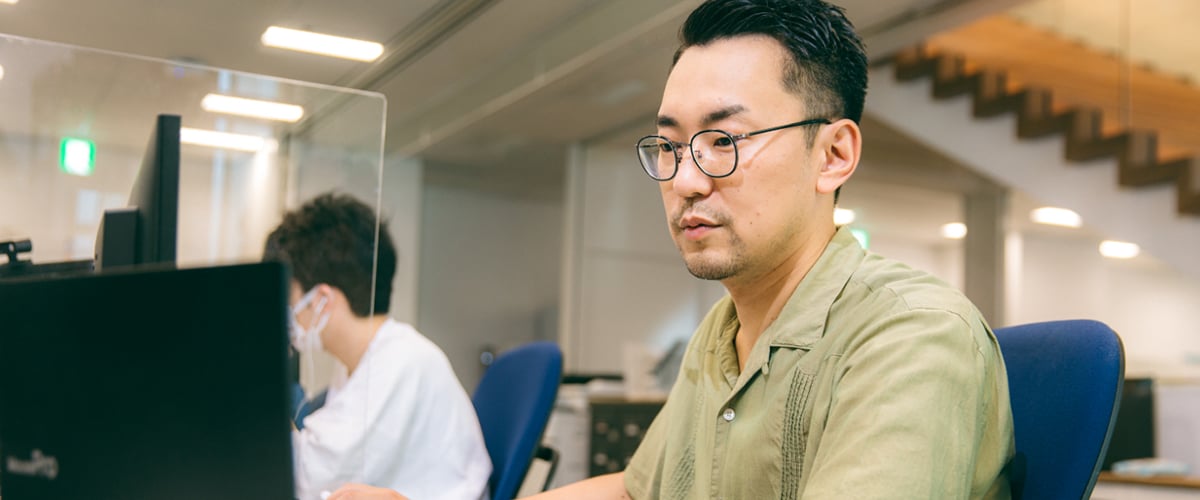 What do you like about Ateam Entertainment?

Ateam offers a great environment for game designers. Our programmers are highly skilled, so it is very rare that designs will grind to a halt due to technical difficulties. Also, we have an amazing globalization group that is staffed with professionals that make exporting our content around the world much easier. Our 3D graphic design skill has skyrocketed in the last few years to levels that were before unimaginable. I truly believe that we can produce any game idea that we come up with.
The atmosphere within the company is another strong point of Ateam. One of the corporate philosophies is "To Be a Company Where All Can Achieve Happiness Together", and I feel that this is imparted to all levels of staff. Here at Ateam, we make a point of making sure that all staff members are aware of the financial health of the company in both good and difficult times. Staff can check sensitive information such as sales figures for all our titles in real time. Having information like this available helps each employee feel like a stakeholder in the company and this translates into newer staff members learning and developing more quickly than they might at a company that is less open.
I place great importance on working as a team to complete tasks, and at Ateam there is little friction between employees, which makes it a great environment to work in. We all want to create the best games we can and to achieve that, sometimes differences of opinion occur. Ateam fosters a culture of being candid and open when discussing ideas, so we don't hold back nor take offense when butting heads over new proposals.
What do you value in your work?

I think it is important for a team to set a high bar for quality so that once a game director gives the green light, everyone can feel confident that the content will be exactly what the player wants to experience. Making compromises for the convenience of the development team is not acceptable, so I make sure to look at things from a player's perspective to deliver the best experience.
Also, I'm passionate about making things fun. Every day in game development new challenges arise. Even so, it's important to keep a positive mind to create something enjoyable until the end.
When we put content out, I make sure that I keep a close eye on what players think about it. We often get harsh feedback, but we greatly appreciate it. We realize that players who give feedback want to improve the experience for everybody, so we take this very seriously.
Our sales and player base in numerous markets around the world have been increasing over the years, so we are receiving more and more feedback from players with different cultural backgrounds, which we love to see. Going forward, we'll be expanding our contents to cover various platforms, so I'm excited when I think about how we can reach new audiences and acquire new fans.
Please tell us about a memorable experience you've had while working here.

Since joining the company, I have worked as a project leader for four titles.
One of those titles, a race horse management simulation game named "Derby Impact", broke through the 10-million-download mark in 2020. When the game was first released, it was the only game on the market in which you could race a horse that you personally raised against other players in real time every five minutes. Creating this game was no easy feat, but I think it was made possible because Ateam has a strong record when it comes to real-time connectivity.
In Derby Impact, we also used the images and names of real-life jockeys, which had never been done before. Again, this was only possible with the help of our business partnership team. Various specialists from different fields came together to create this game, and it will always have a special place in my heart.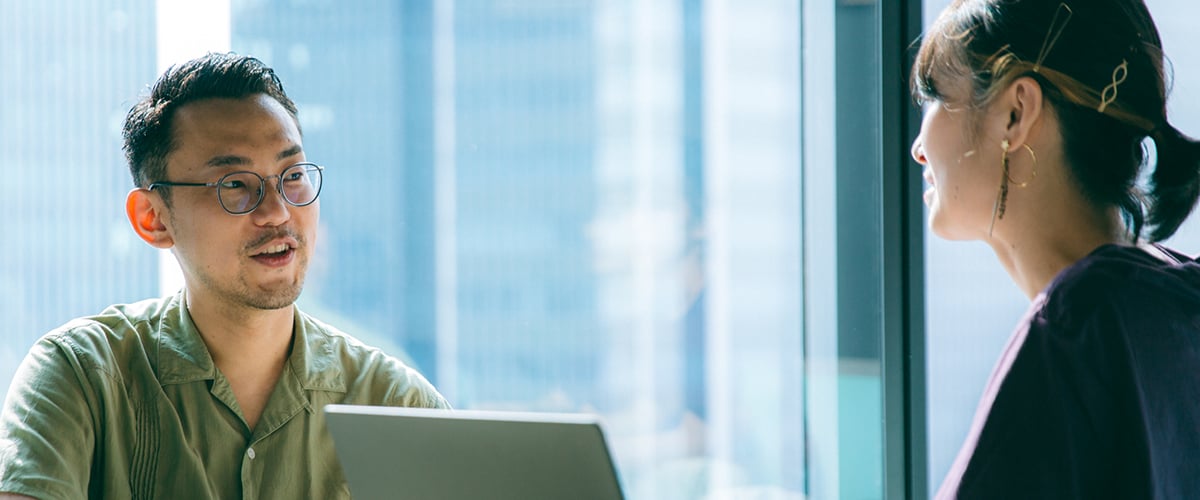 What challenges and aspirations do you have for the future?

During the past few years, I have been working as a game designer as well as running internal game design seminars to teach the future game designers and directors of our company.
In one of our recent seminars, we ran a workshop where we used Unreal Engine to create 3D games over a six-month period. Like with most things, until you actually experience game design and development, there are a myriad of hurdles that you won't have known about. As projects grow in complexity, tasks are broken down into small segments that are handled by different groups, so it is easy to quickly become detached from all the moving parts and lose sight of the bigger picture. To help avoid this and nurture a wider viewpoint for our staff, we develop seminars such as this so that we can experience all aspects of the game creation process.
The smartphone market is gradually becoming more and more saturated, so instead of developing titles in a small time frame, we have shifted our focus to spend more time researching and developing titles that will be in line with the trends several years from now. The future of the game industry demands more creativity, so we must raise the bar to meet expectations. I hope that through my efforts, I'll be able to nurture people that flourish into super game directors that will carry Ateam Entertainment forward into the future.
What would you say to someone who's thinking about a career at Ateam Entertainment?

I don't think that there is a job as interesting as making games. Join us in creating entertainment content that will thrill and inspire people around the globe!