OUR STORIES
Working to carve out a unique position
as an essential specialist
3D Graphic Designer Manager

N.N.
Joined in 2015
Please tell us about your current job role.

I work as a manager on the graphic team for a new project currently in development.
I mainly work on 3D environment designs. I create designs myself and review the work of other teammates. Some of my other tasks are level design, modeling, writing, and working with other companies and IP holders.
Please tell us how you came to work here and why you chose this company.

In my previous job, I worked for a company that makes console games. I began to see the rise of smartphone games and how they would affect the future of gaming, so I decided to look for a job in that industry. Ateam had just opened its Tokyo office and was recruiting, so the timing couldn't have been better.
My first interview was with the president of Ateam Entertainment, Mr. Nakauchi. Despite being an executive, I was surprised by how well he knew about things on the ground within the graphic team. Mr. Nakauchi spoke to me openly and on the same level, which was very refreshing.
I had actually been to several other companies for interviews, but in my interview with Ateam, I got a clear picture of how things would be, so I settled on Ateam right then and there.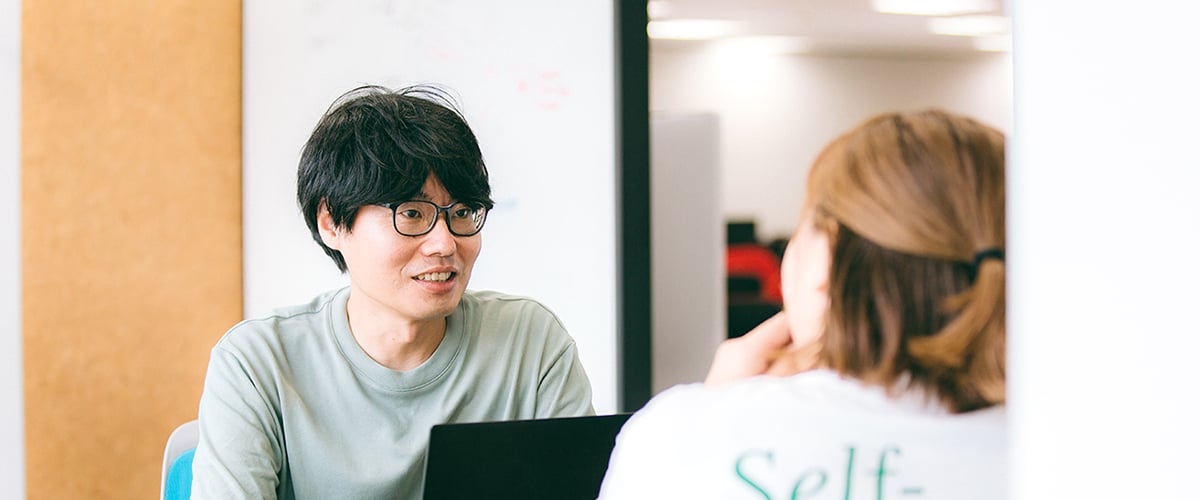 What do you like about Ateam Entertainment?

Everyone here thinks about how they can make our games more interesting and exciting for players. The working environment is set up to encourage this kind of thinking, which is paramount in developing quality experiences for our players.
Making sure that we create quality graphics is of course important, but our team members do more than just tasks they're given. They will offer suggestions or improve our workflows, and also raise concerns if they think another team member is struggling. This proactive attitude can be seen throughout the company and I feel it is one of Ateam's major strong points.
3D design work is broken down into specific areas of expertise, so it can be easy to forget how much our work contributes to the final product. To tackle this, we make a point of frequently communicating between groups to stay focused on the bigger picture.
Ateam also fosters a culture in which you can always raise your hand and ask for help, whether that be because you don't feel confident about the quality of a specific piece of work, or if you don't know how to use a new piece of software. This lets us quickly identify any potential issues and act to ensure that output is stable and quality is high across the board.
As a manager, I try to create an environment where my team can speak openly and put forward ideas and suggestions. I never want team members to feel like they should just keep their heads down and work on the tasks they've been assigned.
What do you value in your work?

Looking at my work subjectively is very important for me. When you work on a design for a certain amount of time, you tend to overlook things that you would spot if you were looking at someone else's work. I try to observe games from other companies and content from completely different genres to compare my work with the work of other artists.
I believe that honing your skills in one specific area only you are the master of is important for carving out your own place. When we start work on a new project, I am assigned graphic designers that will be a good fit for that game's theme and genre, and have specialized technical knowledge that will be used in the project. Being well-rounded is important, but guaranteeing your place on a project because you wield something that no one else has is highly valuable in my opinion. My field of expertise is 3D environment design, and I intend to keep improving my knowledge and skill in this discipline.
Please tell us about a memorable experience you've had while working here.

The time when I worked on a project using a popular IP. When working with IP, there is already a legion of fans, so you have to work extra hard to meet their expectations. I learned a great deal from my experience with this.
I think it's easy for graphic designers to fall into the trap of setting limits based on the hardware the game will be released on. I try to focus on what the industry standard will look like in two or three years from now and create designs to match that.
At Ateam Entertainment we have the opportunity to work on both IP titles and original titles. Both working with the explosive excitement of an IP and the freedom of an original title are wonderful and great experiences for anyone working in a creative job.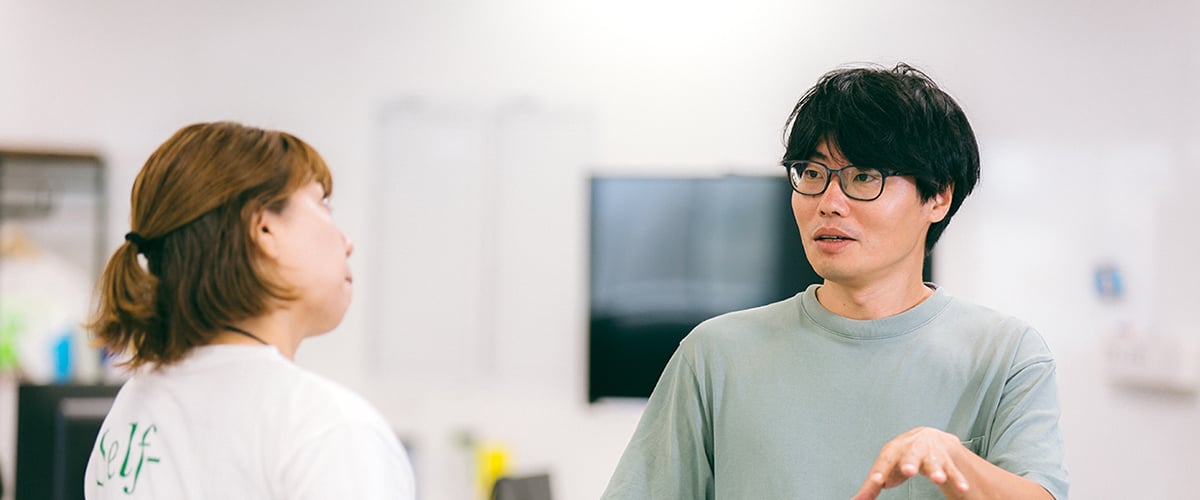 What challenges and aspirations do you have for the future?

Going forward, Ateam is going to be creating multiplatform games that can be enjoyed on a whole range of different devices. I'm super excited for this challenge.
To create content that players will love, we, as a team, will have to grow even more. 3D content will require handling much greater volumes of data, and we'll need to adapt our workflows to use the technologies that are needed to create console and PC games. The number of titles we run is also just going to grow, so managers like me need to raise the next generation of leaders to direct us into the future.
I think that we need to be aware of what is going on all over the world. Many of our past games have been geared toward the Japanese market and this is still evident in our designs. To compete seriously around the world, we'll need to work closely with our globalization group and deepen our understanding of the expectations players have.
What would you say to someone who's thinking about a career at Ateam Entertainment?

No matter who you put forth an idea to at Ateam, they will all give it the same level of attention. We're very team-oriented, so if you are the kind of person that likes to share effective ideas that can benefit everyone, then you'd definitely be a good fit.
Ateam is also incredibly fair when it comes to staffing positions. If you're the right person for the job, you'll be given a chance, regardless of your age or experience.
Ateam is a growing company, and we still have lots of room to grow. If you value teamwork and have a passion for unrivaled quality, then we'd love to meet you.