OUR STORIES
Making "Ateam Entertainment"
into a worldwide name
Localization Manager

D.D.
Joined in 2015
Please tell us about your current job role.

I'm the manager of our Globalization Group. I watch after our multinational team members while also overseeing our localization processes and forming strategies to succeed in global markets. Recently I'm particularly focused on putting together materials documenting the best localization practices for our development teams so that future titles can be localized more efficiently.
Please tell us how you came to work here and why you chose this company.

When I first came to Japan, I worked as an English teacher, but I'd had an interest in Japanese pop culture from a young age, so I knew I wanted to work in entertainment. Right when I decided to change my career path, I saw a job opening in localization at Ateam.
During my interviews, I was struck by the positive atmosphere and the potential for personal growth, and after acceptng the offer, I've never looked back.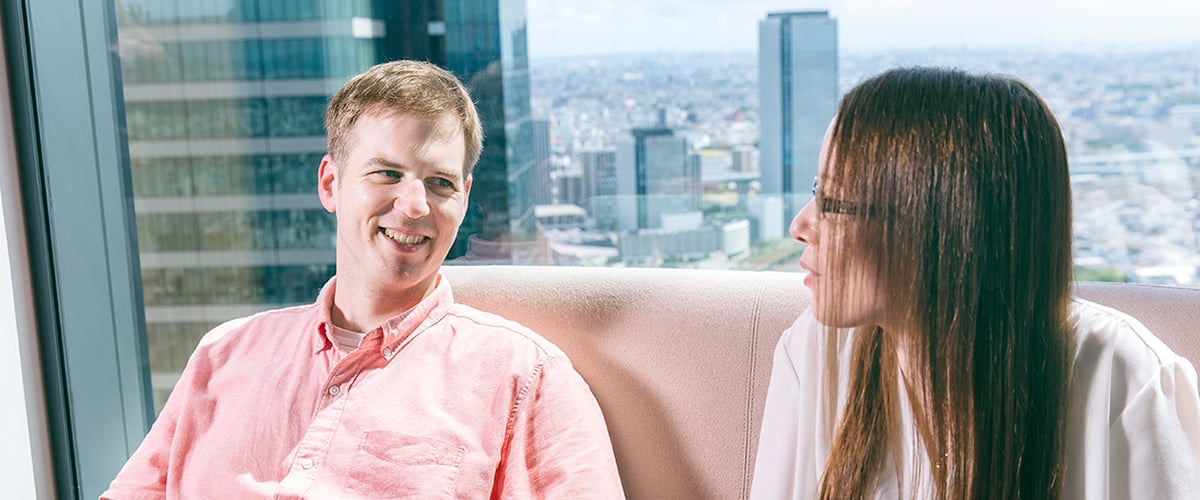 What do you like about Ateam Entertainment?

It's easy to talk to others in the company regardless of department. That is to say, when I think something needs to be done, I can talk directly to the one responsible and immediately work towards a solution. As localizers, our job is not just to translate. We need to work with game designers, graphic designers, and programmers to do a thorough job, and I've never run into any structural hurdles to do so.
Another great point is that we are focused on global markets. While many Japan-based companies are facing inward on the Japanese market, Ateam Entertainment is always developing content with a worldwide audience in mind. When looking at the global entertainment market, Japan is only a small part of it. Because we reach for the rest of the pie, the potential for continued growth is immense.
What do you value in your work?

What I consider most important is having the objectivity needed to make proper judgments. Even within a company, there is always a risk of "us vs. them" tribalism between different departments.
Hearing the views of everyone involved leads to further discussion, better solutions, and closer working relationships. A localizer may offer a different solution to a problem than a programmer, and sharing those ideas with one another leads to even better solutions.
Each of us is part of the bigger whole of Ateam Entertainment, so I avoid becoming attached to my own preconceptions.
Please tell us about a memorable experience you've had while working here.

Perhaps the one episode that stands out most to me is when we were preparing the localization of Valkyrie Connect. The title did very well in Japan, and being a pretty fresh new employee at the time, I was naturally excited to prepare it for its worldwide release. I had many ideas for in-game events and how to show the game on the storefronts it was available on. I almost expected my ideas to be met with exasperation but was thrilled when the development team accepted them with open arms.
Implementing everything I wanted to do was a lot of work, but it was extremely rewarding to get it done. This event was a reminder of the kind of proactive culture that's fostered at Ateam Entertainment, and I've experienced it many times since then.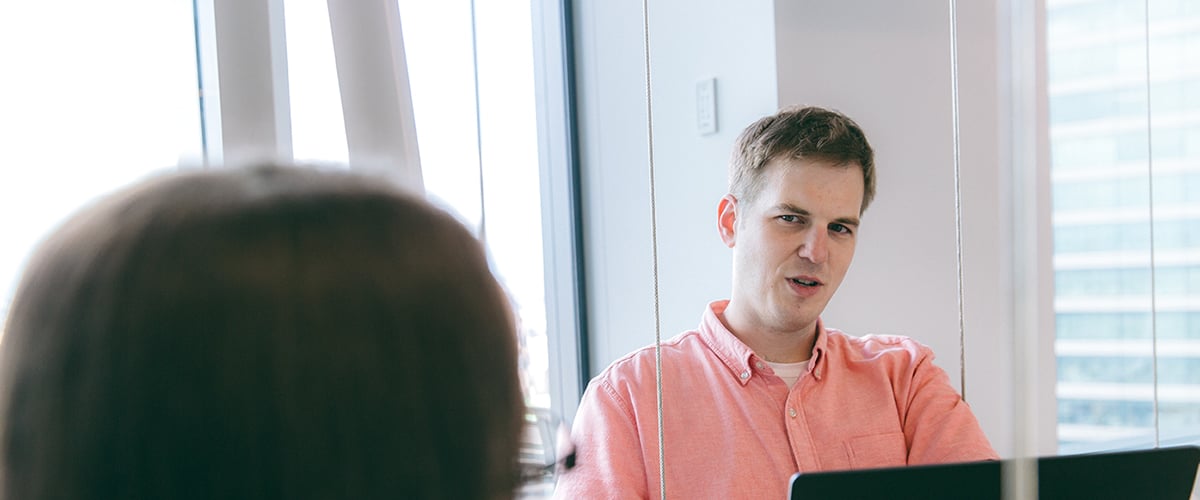 What challenges and aspirations do you have for the future?

I will continue to push our titles in more markets. Our successes until now have been in North America, Europe, and East Asia, but those markets combined don't even make up half of the world population! There is still so much more potential, especially as the numerous highly populated developing markets continue to grow.
We need a deep understanding of the markets we release in, and the Globalization Group and I are in a unique position to contribute to this effort. Cultures differ, and so do effective promotion and monetization strategies. With that in mind, there is potential for numerous career paths for our multinational members, be it in localization, game design, or marketing. My role is to push each of our team members to succeed in their given paths so that together someday we can make Ateam Entertainment into a worldwide household name.
What would you say to someone who's thinking about a career at Ateam Entertainment?

Localization is a job that requires working with numerous departments and people with all sorts of roles. We need to communicate flexibly to both listen and get our ideas across clearly. We also need to objectively understand the different needs and traits of our target countries and Japan.
If you want to be in an environment where you can work passionately wth others on implementing new ideas, Ateam Entertainment may just be the place for you. We stll have plenty of room to grow, and if you can help us do that, we'd love to have you aboard!