2022.02.28 SERVICES
Season 2, "Dominate the Sky," Begins in FINAL FANTASY VII THE FIRST SOLDIER! Face Bahamut and Experience the New Dragoon Style, Teleport Materia, and More!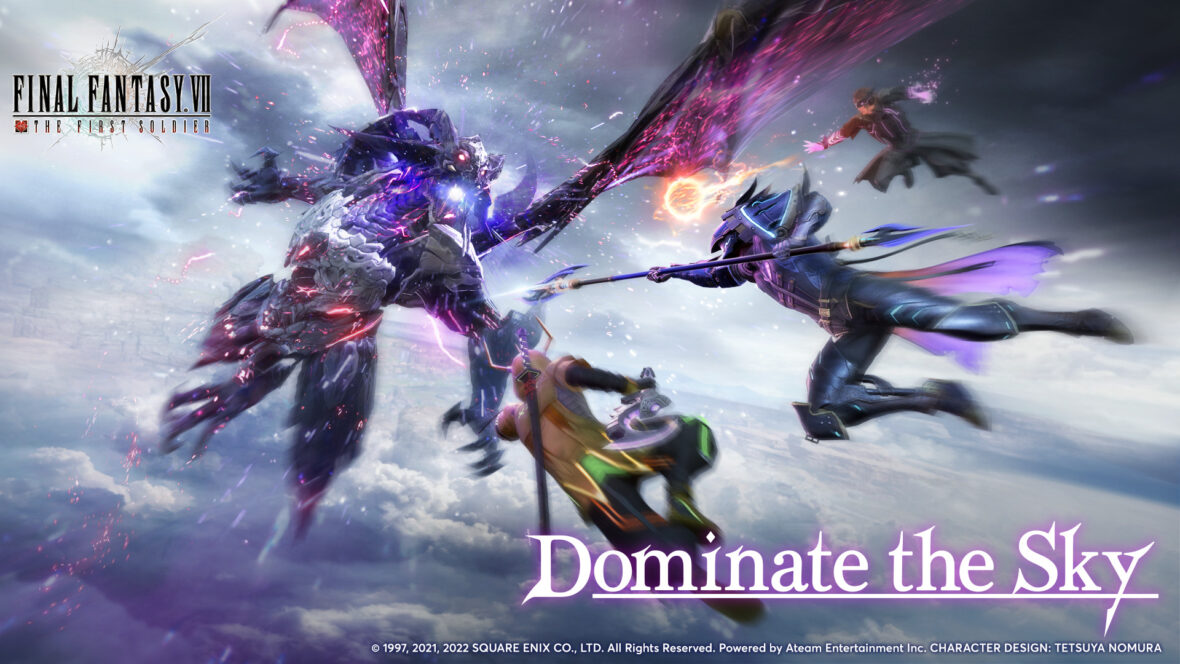 Ateam Entertainment Inc. (headquarters: Nagoya, Japan; president: Yukimasa Nakauchi) and SQUARE ENIX CO., LTD. (headquarters: Tokyo, Japan; president: Yosuke Matsuda) are proud to announce that the second season of FINAL FANTASY VII THE FIRST SOLDIER, titled "Dominate the Sky," began on February 28th, 2022. The new aerial-focused Dragoon style, Teleport materia, and Bahamut battles highlight the updates the new season brings.
■Season 2 Is Here!
Bahamut serves as the theme for this season. In addition to the ability to fight the great beast itself, a new style, new materia, and other new content expand the gameplay options available to candidates on the training field.
Season 2 Availability: Until 6/2/2022
Full information on the update is available to view on the official FF7FS website.
Update Notes: https://www.ffviifs.com/en/news/63/index.html
Official Website: https://www.ffviifs.com/en/
Season 2 Trailer: https://www.youtube.com/watch?v=id_hMO9NImM
■Free Chocobo Skin for All Players
In celebration of the start of the new season, the new "Bahamut Bridle" chocobo skin is available for free to all players after logging in. Complete your chocobo's look with the "Bahamut Saddle," available for free by advancing your season level.
■New Features in Season 2
1. New Style: Dragoon
Dragoon joins the selection of styles that can be selected at the start of a match alongside the Warrior, Sorcerer, Ranger, Monk, and Ninja.
The Dragoon is an offensive style that excels when in the air. The High Jump ability will make candidates airborne, and the Sky Predator trait allows for gliding through the air, opening a whole new dimension of combat possibilities.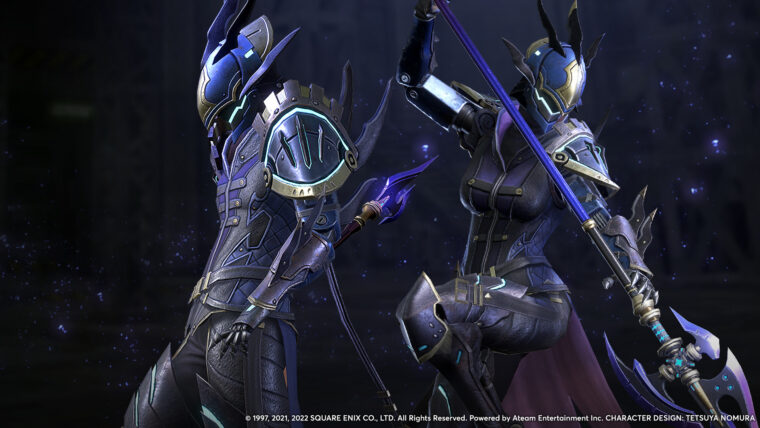 2. New Materia: Teleport
The Teleport materia, found on the training field, allows candidates to warp from one location to another instantly. Portals opened with the materia can be used by other candidates, making it ideal for coordinated team play, or counterattacks by opponents!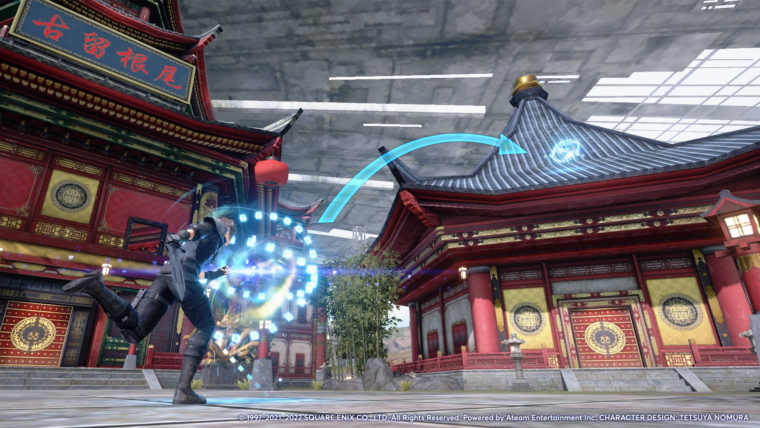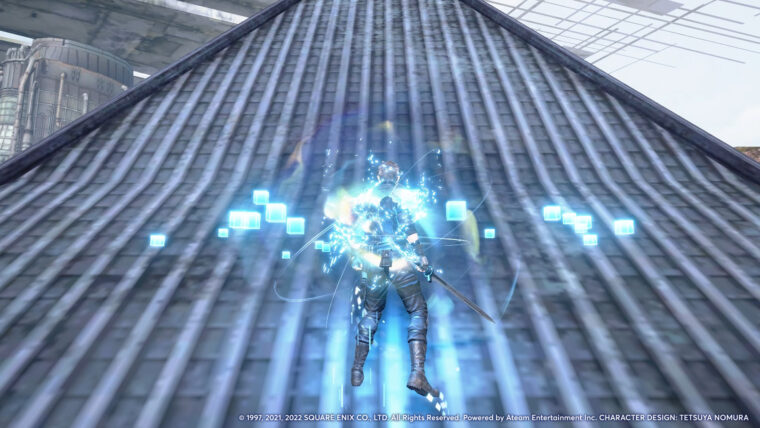 3. New Boss & Summon Materia: Bahamut
Bahamut will fly above the training field in Season 2.
The great beast will descend upon certain locations, which signals the start of a battle! Candidates who triumph will earn the chance to pick up the Bahamut summon materia. Using the materia will transform a candidate into Bahamut, allowing flight and the use of attacks from the air, including Megaflare!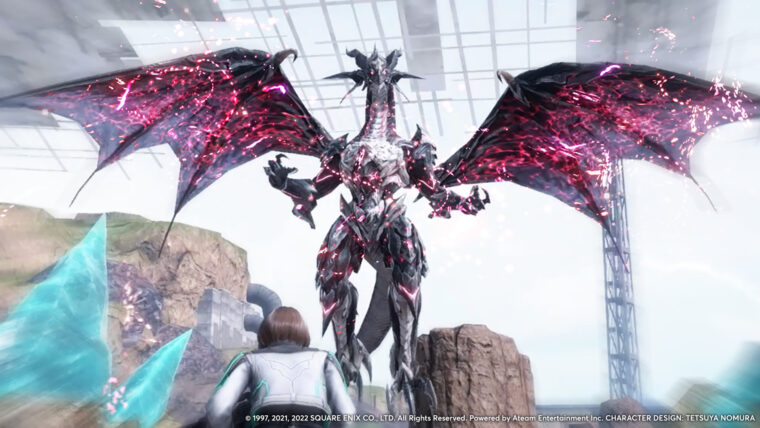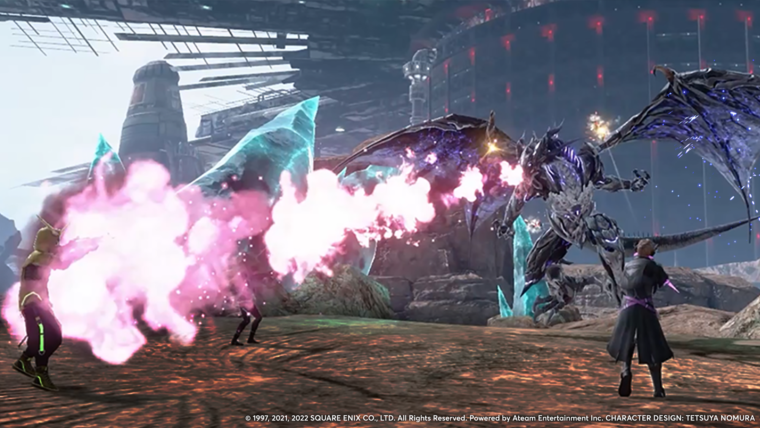 ■New Season Pass
Unlock the new season pass and earn skins including Bahamut (FF7R), Bahamut Fury (CC FF7), Bahamut Outfit, and more.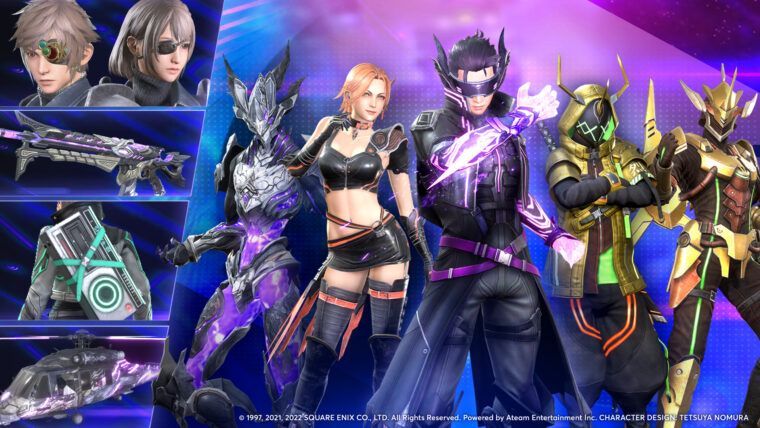 ・Free Rewards
Even without purchasing the season pass, players can earn rewards for free based on the level reached, including the Bahamut Jacket, Bahamut Circlet, Banora White Helicopter, Bahamut Saddle, and more.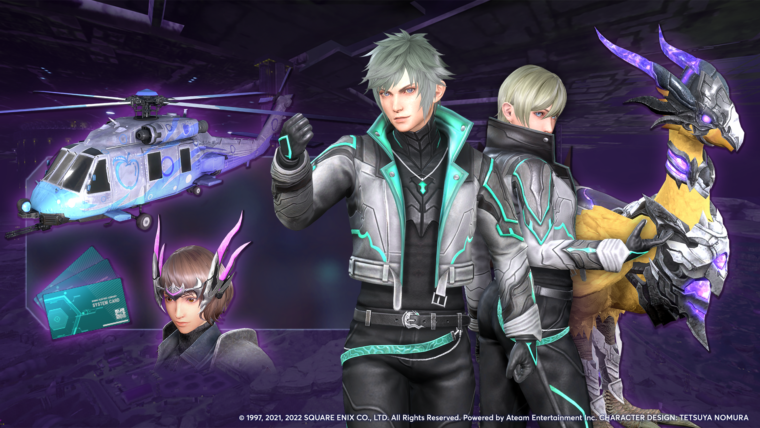 ■New Skins Available in the Collection
Data items, earned by defeating monsters or from secret boxes found on the training field, can be exchanged for numerous Bahamut-themed skins available from the Collection. New skins include alternate appearances for Bahamut, including Bahamut Fury (CC FF7) and Bahamut SIN (FF7 AC)!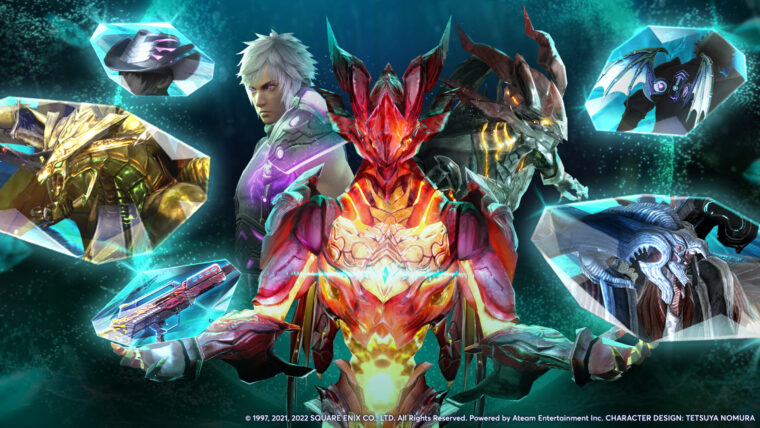 ■Special Shinra Packs (Bahamut) Available Now! Obtain Up to 20 Tickets by Logging In!
Players have a chance at receiving Bahamut-themed melee weapon skins in the new Special Shinra Packs, which can be purchased for 150 Shinra Credits or five Special Shinra Pack Tickets. Up to 20 Special Shinra Pack Tickets can be obtained from login bonuses.
Special Shinra Packs (Bahamut) Availability: Until 3/17/2022 01:59 UTC
Season 2 Starting Login Bonuses Availability: Until 3/9/2022 01:59 UTC
■Cloud and Tifa Character Skin Bundles Available Again!
With the start of Season 2, the Cloud Bundle (FF7R), Tifa Bundle (FF7R), and Security Officer Outfit Bundle are available once more. These bundles contain special skins and emotes.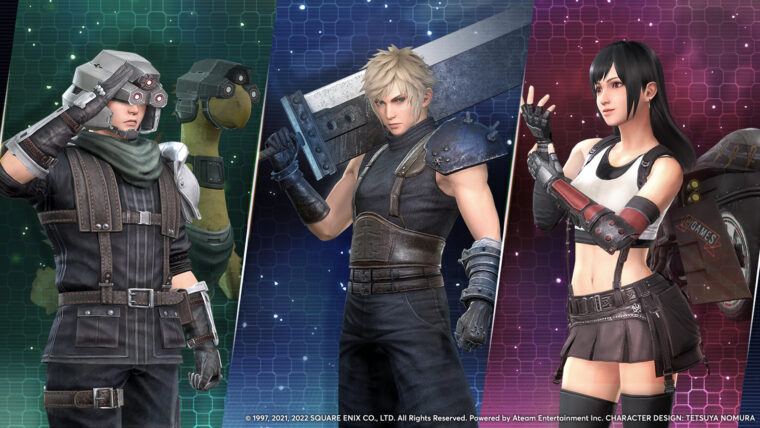 ■

Future Updates
Updates on the development of the game will be posted on our official website, social media accounts, and Discord server.
Official Site: https://www.ffviifs.com/en/
Twitter: https://twitter.com/FFVII_FS_EN
Facebook: https://www.facebook.com/FF7FS/
Instagram: https://www.instagram.com/ffvii_fs/
Discord Server: https://discord.gg/nxMWXePAfg
■

Available Now on the App Store and Google Play
App Store: https://apps.apple.com/us/app/ffvii-the-first-soldier/id1536906780
Google Play: https://play.google.com/store/apps/details?id=com.square_enix.android_googleplay.ff7fsww&hl=en
■

Opening Video
The game's opening cinematic can be viewed from the below link.
URL: https://youtu.be/JREGqy0HOzI
■

About FINAL FANTASY VII THE FIRST SOLDIER
FINAL FANTASY VII THE FIRST SOLDIER is a high-octane battle royale action game infused with RPG elements from the FINAL FANTASY series. Set in Midgar prior to the events of FINAL FANTASY VII, players fight to join the ranks of Shinra's elite SOLDIER unit while utilizing spells, weapons, and special abilities to defeat opponents and emerge victorious. Tetsuya Nomura, creative director of the FINAL FANTASY VII series, is also handling creative direction of this official entry into the COMPILATION OF FINAL FANTASY VII.
TGS 2021 Trailer: https://youtu.be/Vnbr7SG3bag
Title: FINAL FANTASY VII THE FIRST SOLDIER
Release Date: November 17, 2021
Genre: Battle Royale
Platform: iOS, Android
Price: Free to play (in-app purchases available)
Distribution: Worldwide (excluding mainland China)
Languages: English, French, German, Spanish (Europe), Spanish (Latin America), Japanese, Traditional Chinese, Korean, Thai
Rights: © 1997, 2021, 2022 SQUARE ENIX CO., LTD. All Rights Reserved.
       Powered by Ateam Entertainment Inc.
       CHARACTER DESIGN: TETSUYA NOMURA
■

About FINAL FANTASY VII
Released in 1997, FINAL FANTASY VII enthralled players with its emotional story, appealing characters, and engrossing cutscenes that utilized cutting-edge technology. To date, the title has sold over 13.3 million copies* worldwide.
■

About the FINAL FANTASY Series
Starting with the original in 1987, FINAL FANTASY is a series of Japanese roleplaying games that has garnered worldwide acclaim with its technologically advanced graphics, original world settings, and deep stories. Thanks in part to its active expansion into western markets, it has accumulated over 164 million total sales* worldwide.
*Combined physical and digital sales