2022.02.18 SERVICES
Dark Fantasy RPG Dark Summoner Is Celebrating Its 10th Anniversary! The Biggest Anniversary Campaign Ever with up to 5,000 SP and Top-Rarity Monsters!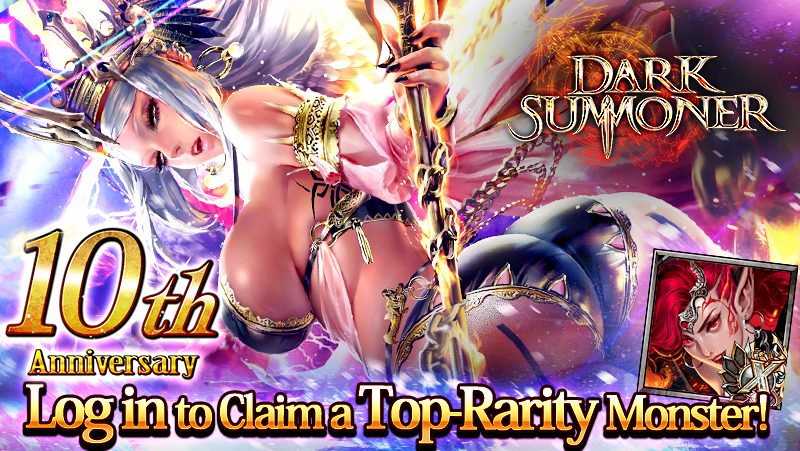 Ateam Entertainment Inc. (headquarters: Nagoya, Japan; president: Yukimasa Nakauchi) has announced that its dark fantasy mobile battle RPG Dark Summoner, which is available on iOS and Android, is holding its 10th anniversary celebration campaign.
■Dark Summoner Is Celebrating Its 10th Anniversary!
Dark Summoner is one of the most popular online dark fantasy adventure games available for smartphones.
Over 5,000 terrifying and beautiful monsters designed by famous artists starting with Amemiya Keita, and other leading artists and creators from Japan and overseas! These high quality monster illustrations and a dark world theme have helped us exceed a total of over 9 million downloads worldwide. Dark Summoner will enter its 10th year of service on February 24th, 2022.
As a thank-you to all of our players over the last 10 years, the largest campaign in Dark Summoner's history will take place.
10th Anniversary Campaign Availability: Until 2022/3/12 (Sat.) 12:59 a.m. ET
■Featured Campaign ① Get a Top-Rarity Monster by Just Logging In!
Get a Limited Top-Rarity Monster, [Reborn] Scorch Sculptor Vedina, SP (in-game currency), and a Free Summon with powerful monsters for a limited time by just logging in.
Get up to 5 [Reborn] Scorch Sculptor Vedina from a variety of events like Campaign Quests, and even Limit Break them for free.
Login Stamps:  Until 2022/3/1 (Tue.) 9:59 a.m. ET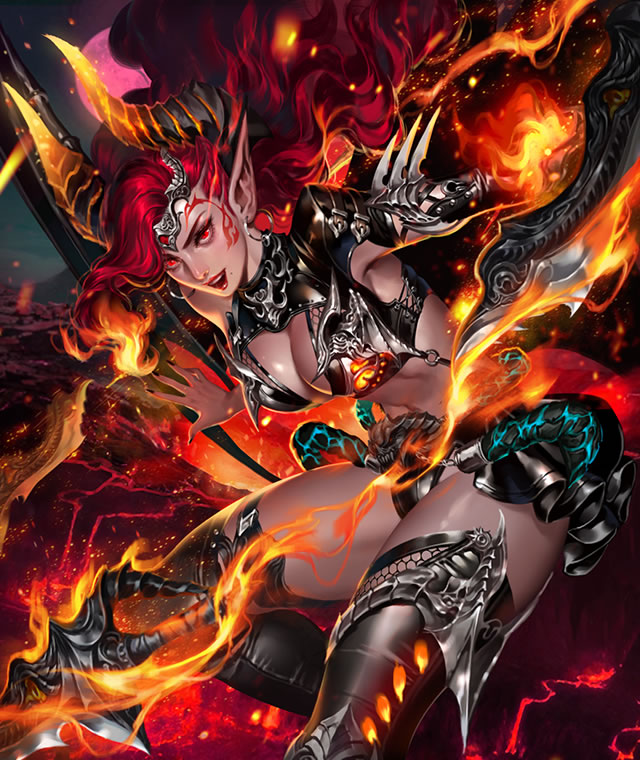 [Reborn] Scorch Sculptor Vedina
■Featured Campaign ② Biggest SP Giveaway in Our History! 10th Anniversary Campaign Quest!
A fantastic 10th anniversary campaign quest is under way. Earn large amounts of SP by winning in the Colosseum and Limit Breaking monsters during the campaign. Get a "10th Anniversary SP Urn" as a Complete Reward that can grant up to 2,000 SP. Earn up to 5,000 SP when combined with the rewards from Login Stamps!
Campaign Quest: Until 2022/2/28 (Mon.) 9:59 a.m. ET
■Special 10th Anniversary Summon! New Monster "Fate Goddess, Kairos" Has the Powerful Ability to Stop Time!
The Divine Void Summon which contains super powerful exclusive monsters is being made even better for the 10th Anniversary.
"Fate Goddess, Kairos", a new monster for the 10th anniversary which boasts the powerful skill "Time Phantasm" that allows your own formation to take a special turn, will be added! In addition to this, there are even more powerful monsters that are great in the Colosseum.
10th Anniversary Divine Void: Until 2022/2/25 (Fri.) 9:59 a.m. ET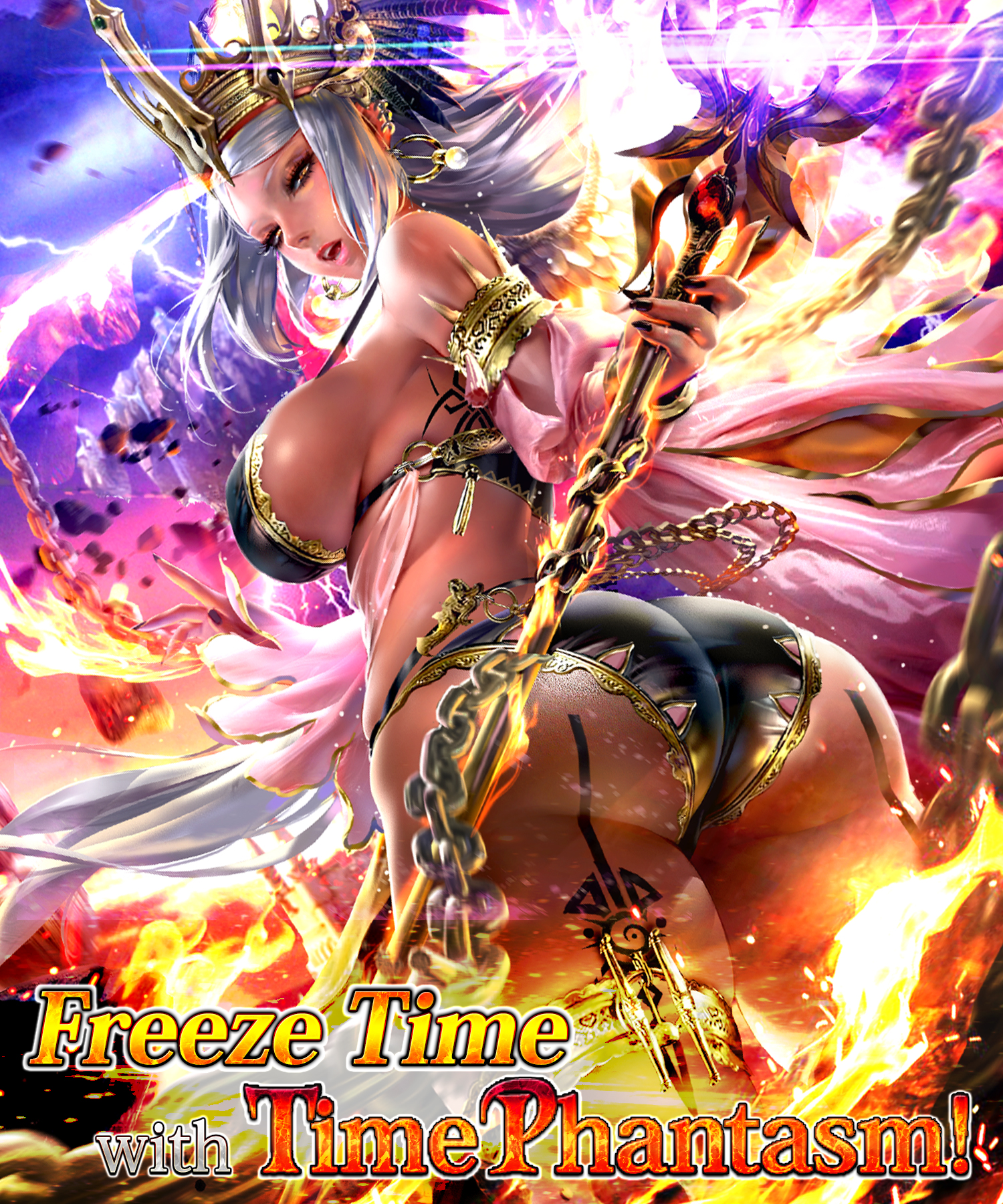 Fate Goddess, Kairos
■Now Is a Great Time to Start Playing Dark Summoner! Comeback Campaign Under Way!
A special campaign will also take place to give great rewards to all players based on the total number of new players and comeback players that play during the period. These rewards include a Select Tome in which you can choose a Top-Rarity Monster, Limit Break materials, and other fantastic rewards!
New and Comeback players will also receive special Login Stamps. Start Dark Summoner now to receive a variety of helpful in-game items.
New Player & Comeback Campaign:  Until 2022/3/8 (Tue.) 12:59 a.m. ET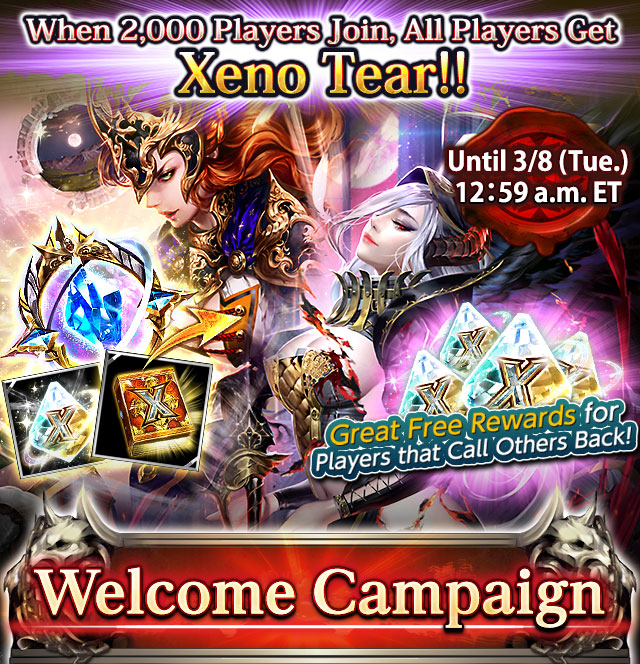 ■About Dark Summoner
Price: Free (with in-app purchases)
App Store URL:  https://itunes.apple.com/us/app/dark-summoner/id480950048
Google Play(TM): https://play.google.com/store/apps/details?id=com.darksummoner
Promotional Movie: http://www.youtube.com/watch?v=yIyw4yruHfc
Official Website: https://www.darksummoner.com/
*This program has not been authorized, sponsored, or otherwise approved by Apple Inc.
*Google Play and the Google Play logo are trademarks of Google LLC.
*Companies and products mentioned above are trademarked and/or registered trademarks.