2023.06.30 SERVICES
Casual Mobile Game "Jewel Blast: Celestris" Now Available on iOS! Relax with Pleasing Visuals and Music as You Solve Puzzles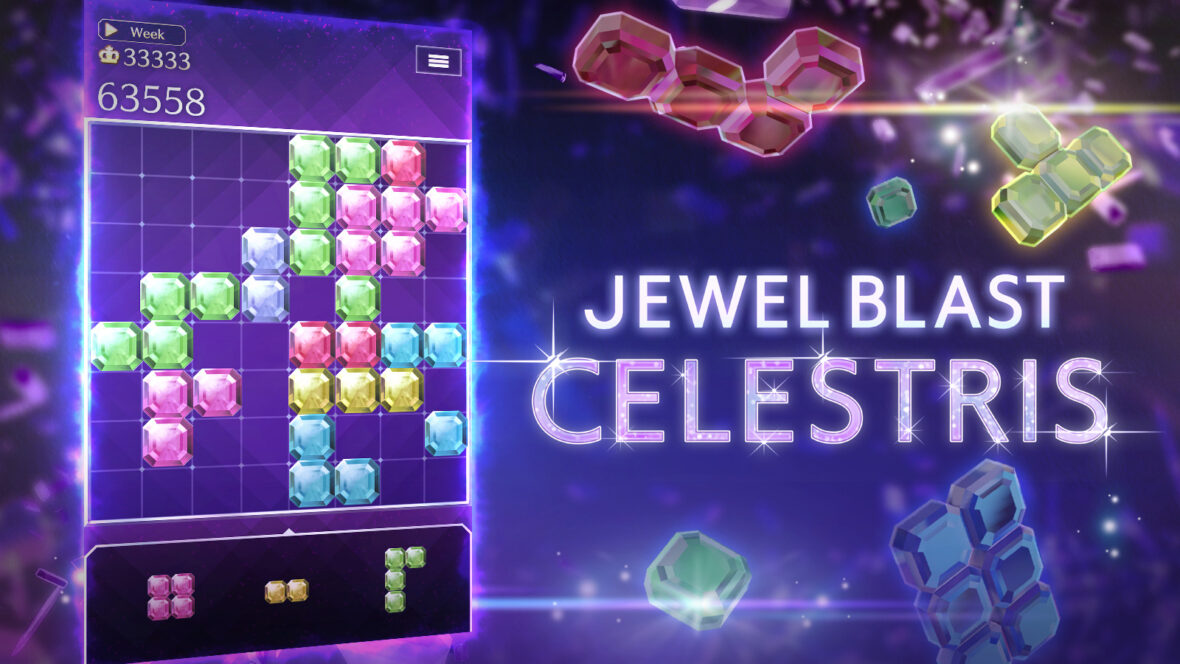 Ateam Entertainment Inc. (Headquarters: Nagoya, Japan; President: Yukimasa Nakauchi) has released casual game "Jewel Blast: Celestris" for play on iOS devices.
■About "Jewel Blast: Celestris"
Line up glimmering gems in the free puzzle game Celestris! Immerse yourself and put your mind to work and your heart at ease.
Download Jewel Blast: Celestris:
App Store: https://apps.apple.com/jp/app/id6448688050
Google Play: https://play.google.com/store/apps/details?id=jp.co.atm.celestris
How to play:
Drag and drop blocks of gems to line them up.
Completing vertical and horizontal lines will erase the blocks.
When there's no more space for blocks, it's game over.
Enjoy the glittering visuals and sound effects!
Aim for a high score:
Erase more gems at once for a higher score.
Erase gems one after another for combo bonuses.
Erase vertical and horizontal lines at once for a cross dimension bonus.
Chain bonus:
Erasing gems will build up your chain gauge for a chain bonus!
Keeping the flow by erasing gems before the gauge is lost will grant chain bonuses.
You can earn more chain bonuses by erasing more gems at once or erasing gems in succession.
■Game Details
Title: Jewel Blast: Celestris
Platform: Android/iOS
Languages: English
Release Date: Apr 28, 2023
Price: Free
Rights: © 2023 Ateam Entertainment Inc.
*Google Play and the Google Play logo are trademarks of Google LLC.
*App Store and iTunes are trademarks of Apple Inc., registered in the U.S. and other countries.
*This program has not been authorized, sponsored, or otherwise approved by Apple Inc.
*Companies and products mentioned above are trademarked and/or registered trademarks.
*Image is from the development stage and may differ from the final product.