2021.09.30 SERVICES
Collaboration Event with Popular Anime Black Clover Begins in Fantasy RPG Valkyrie Connect! Players Can Get the Awakenable Collab Hero "Yuno" for Free!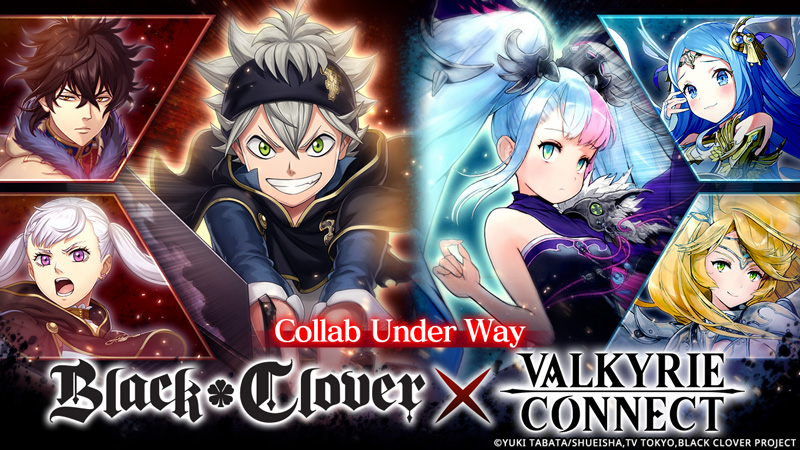 Ateam Entertainment Inc. (headquarters: Nagoya, Japan; president: Yukimasa Nakauchi), a subsidiary of Ateam Inc., has announced that its hit game Valkyrie Connect is starting a collaboration event with the popular anime series Black Clover beginning worldwide on September 30, 2021.
▼

Surpass Your Limits in Valkyrie Connect! Black Clover Collaboration Overview
Black Clover characters "Asta", "Yuno", "Noelle Silva", "Yami Sukehiro", "Secre Swallowtail", "Fuegoleon Vermillion", and "Nozel Silva" all make an appearance as collaboration-exclusive heroes in the world of Valkyrie Connect.
Event Availability: 9/30/2021 08:00 – 10/21/2021 06:00 UTC
You can find more information and updates regarding this limited-time collaboration on our official Facebook page.
Official Facebook Page: https://www.facebook.com/valkyrieconnect.ateam/
Collaboration Promotional Video: https://www.youtube.com/watch?v=2JU9nMnBH2o
・

New Collab Heroes
Asta (Voice: Gakuto Kajiwara)
Yuno (Voice: Nobunaga Shimazaki)
Noelle Silva (Voice: Kana Yuuki)
Yami Sukehiro (Voice: Junichi Suwabe)
Secre Swallowtail (Voice: Ayane Sakura)
Fuegoleon Vermillion (Voice: Katsuyuki Konishi)
Nozel Silva (Voice: Kohsuke Toriumi)
・

Free Rewards Include the Awakenable Collab Hero Yuno!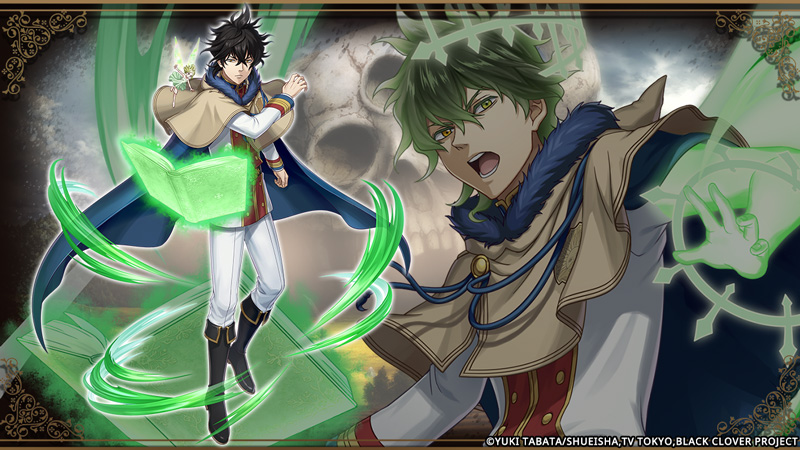 ・

Asta, Yuno, and Noelle Can Be Awakened! Characters Use Their Techniques from the Series!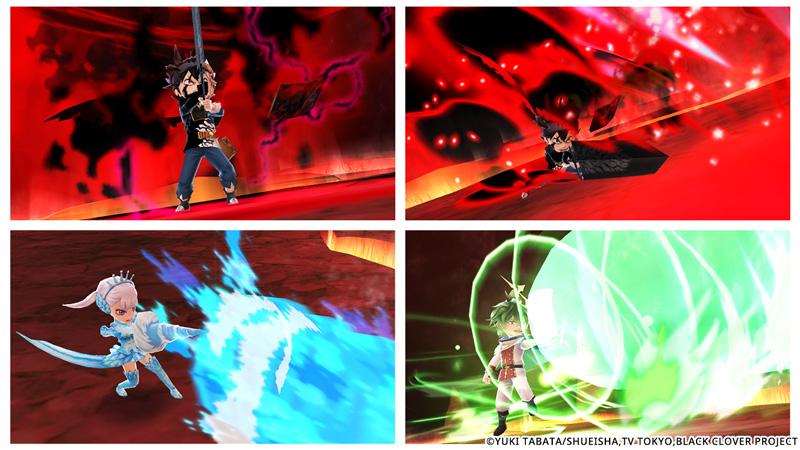 ・

Two Collab-Exclusive Summons Available!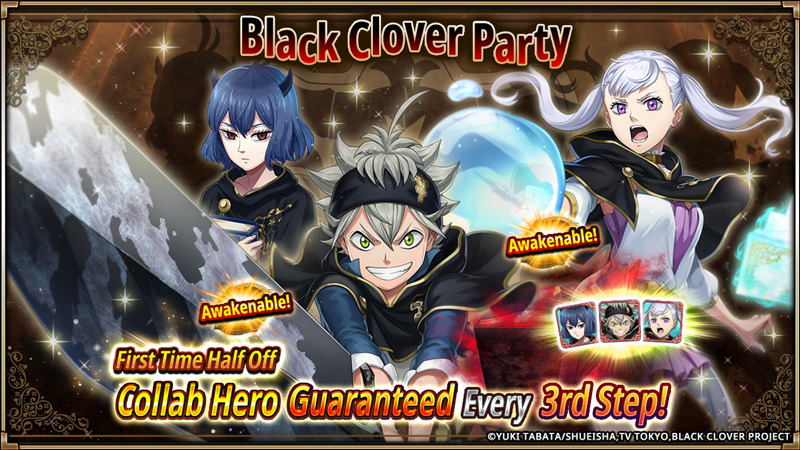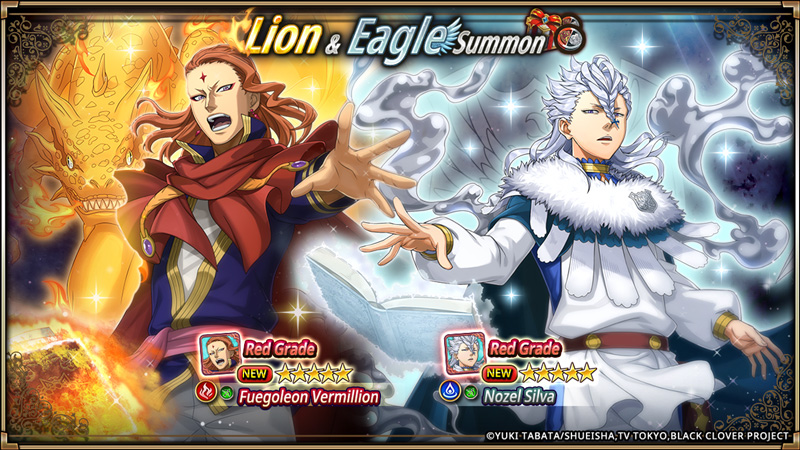 ■About Black Clover
Black Clover is a popular manga series that has been published serially in the Weekly Shonen Jump magazine from Shueisha since 2015. The anime adaptation was broadcast in Japan on TV Tokyo from October 3, 2017 until March 30, 2021 with a theatrical release coming in the future.
Official Black Clover Website: https://bclover.jp/ (Japanese)
©YUKI TABATA/SHUEISHA,TV TOKYO,BLACK CLOVER PROJECT
■About Valkyrie Connect
Valkyrie Connect is a high fantasy RPG that combines Norse mythology with a unique Japanese anime flavor. In the game, players assemble a collection of heroes, villains, gods and more to fight in full 3D real-time battles. The co-op "Connect Battles" are the game's signature feature, and require players to fight alongside one another in real time to take down massive bosses. With a simple battle system perfect for mobile devices, complex party composition, and excellently written characters, Valkyrie Connect is one of the premier RPGs for mobile devices.
Price: Free to play (in-app purchases available)
[Download Valkyrie Connect for Smartphones]
App Store: https://apps.apple.com/us/app/valkyrie-connect/id1078813307
Google Play: https://play.google.com/store/apps/details?id=jp.co.atm.vcon.ww&hl=en
Amazon Appstore: https://www.amazon.com/Ateam-Inc-VALKYRIE-CONNECT/dp/B01NAHVSC3
[Download Valkyrie Connect for PC]
Steam: https://store.steampowered.com/app/1222800
*App Store and iTunes are trademarks of Apple Inc., registered in the U.S. and other countries.
*This program has not been authorized, sponsored, or otherwise approved by Apple Inc.
*Google Play and the Google Play logo are trademarks of Google LLC.
*"Amazon", "Amazon.co.jp" and their logos are trademarks of Amazon.com, Inc. and its affiliates.
*©2021 Valve Corporation. Steam and the Steam logo are trademarks and/or registered trademarks of Valve Corporation in the U.S. and/or other countries.
*Companies and products mentioned above are trademarked and/or registered trademarks.