2023.05.17 SERVICES
Collaboration Event with Vtuber Group hololive production Begins in Fantasy RPG Valkyrie Connect! Houshou Marine, Sakamata Chloe, Ouro Kronii, and Nanashi Mumei Appear as Playable Characters! Get All Four Collab Heroes for Free!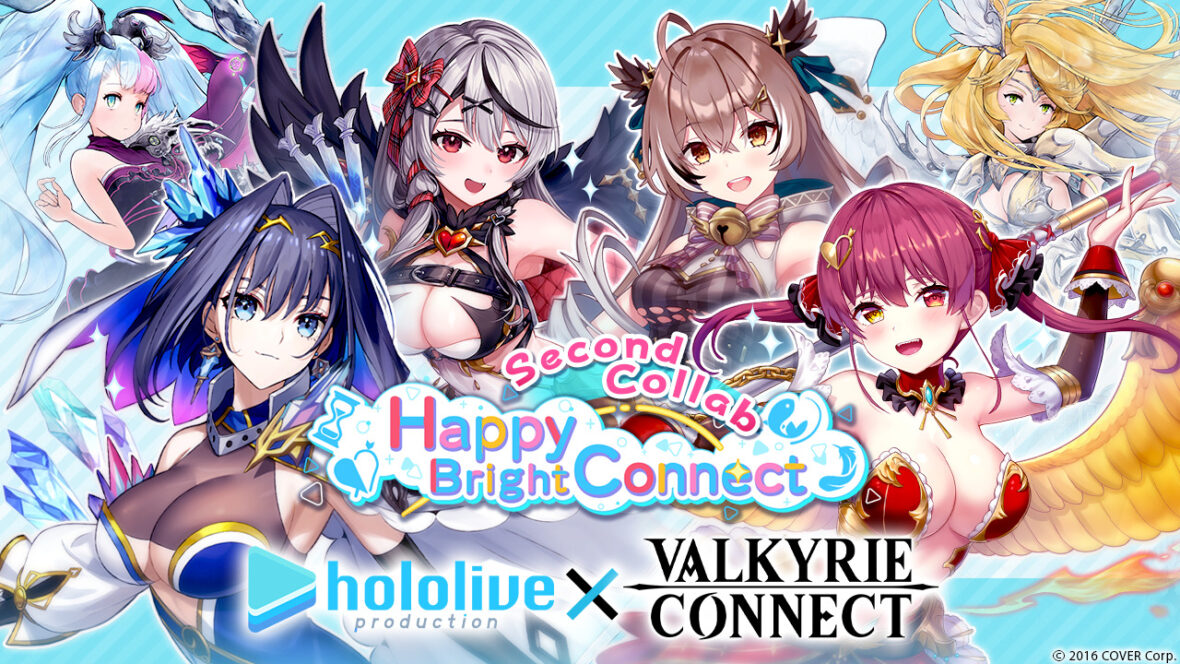 Ateam Entertainment Inc. (headquarters: Nagoya, Japan; president: Yukimasa Nakauchi) has announced that its hit game Valkyrie Connect will be holding a collaboration event with the VTuber group hololive production operated by COVER Corporation (headquarters: Tokyo, Japan; president: Motoaki Tanigo). This special event begins worldwide on May 17, 2023 (excluding certain regions).
■Collaboration Event Starts Today! Get Four New Collaboration Characters in Original Outfits for Free!
Fantasy RPG Valkyrie Connect, which has been downloaded a total of over 26 million times worldwide, is holding a collaboration event with hololive production! Houshou Marine and Sakamata Chloe from female VTuber group hololive will be joined by Ouro Kronii and Nanashi Mumei from hololive English! They will appear in-game in original outfits designed specially for their appearance in Valkyrie Connect. Players can receive all four limited-time characters for free as event rewards.
Second Collaboration with hololive production: Happy Bright Connect
Event Availability: 5/17/2023 after maintenance – 5/31/2023 15:00 UTC
You can find more information and updates regarding this limited-time event on our official social media.
Official Twitter Page: https://twitter.com/vconnect_en
Official Facebook Page: https://www.facebook.com/valkyrieconnect.ateam/
Collaboration Trailer: https://youtu.be/LIwGgOzC_vQ
How to Play: Clear Missions to Get Collaboration Characters!
Clear in-game missions to gather items then give them to the collaboration members on the event page to earn them for yourself to add to your party! You can also obtain materials that can be used to strengthen these collaboration characters and make them stronger. All four of them appear in original outfits that can only be seen in Valkyrie Connect.
Battles are all in full 3D and their voice lines have been recorded specifically for this collaboration! Each of the four characters can use their own uniquely animated original skills by filling up skill gauges during battle.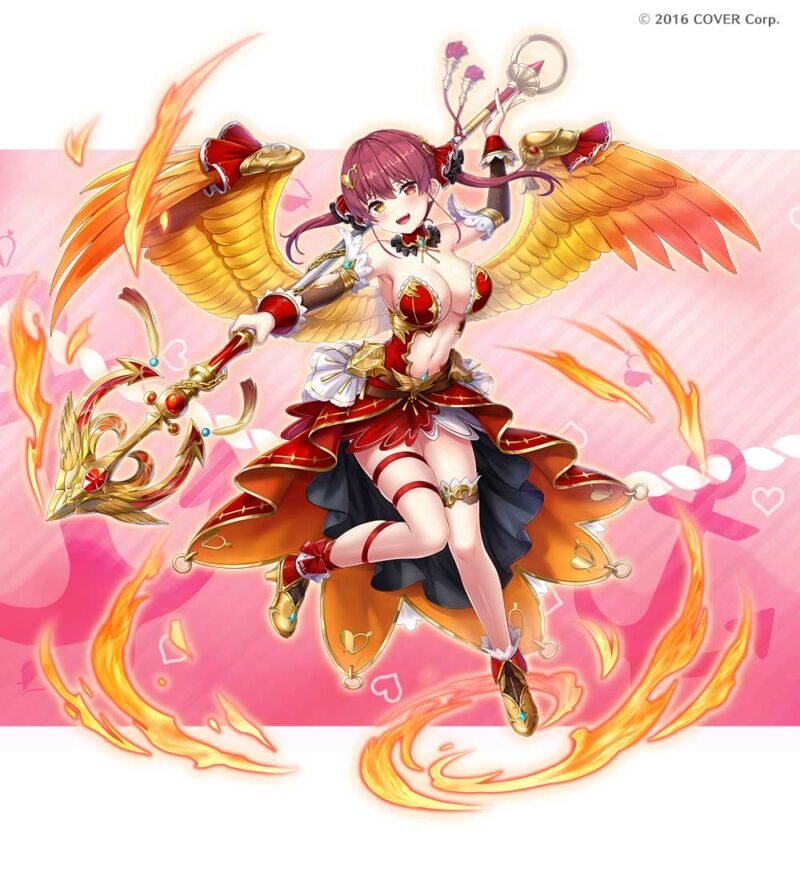 Houshou Marine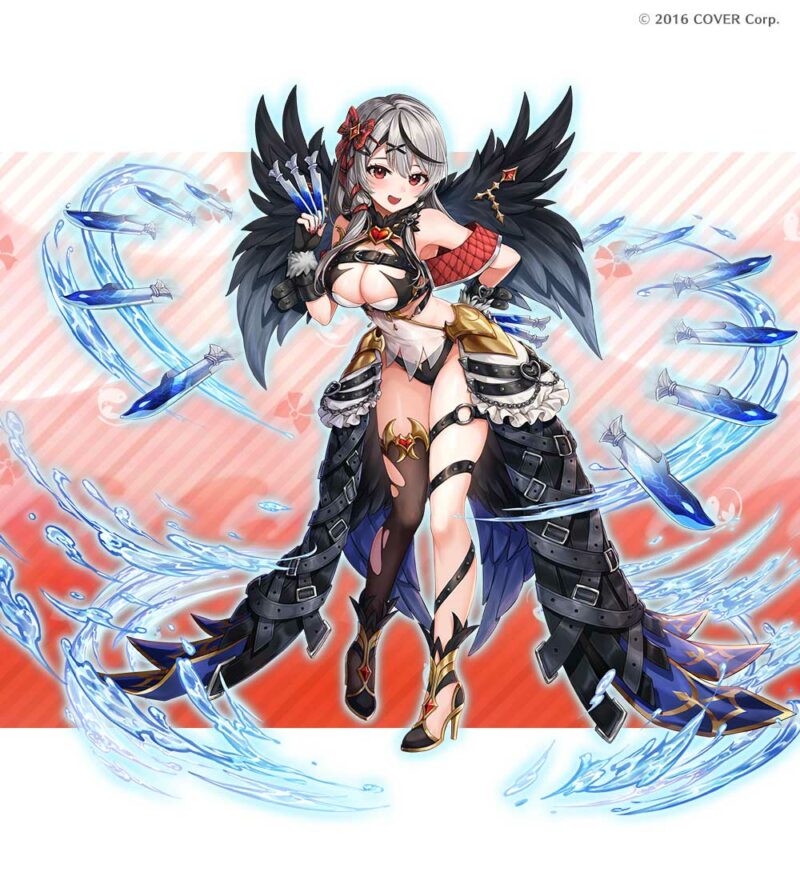 Sakamata Chloe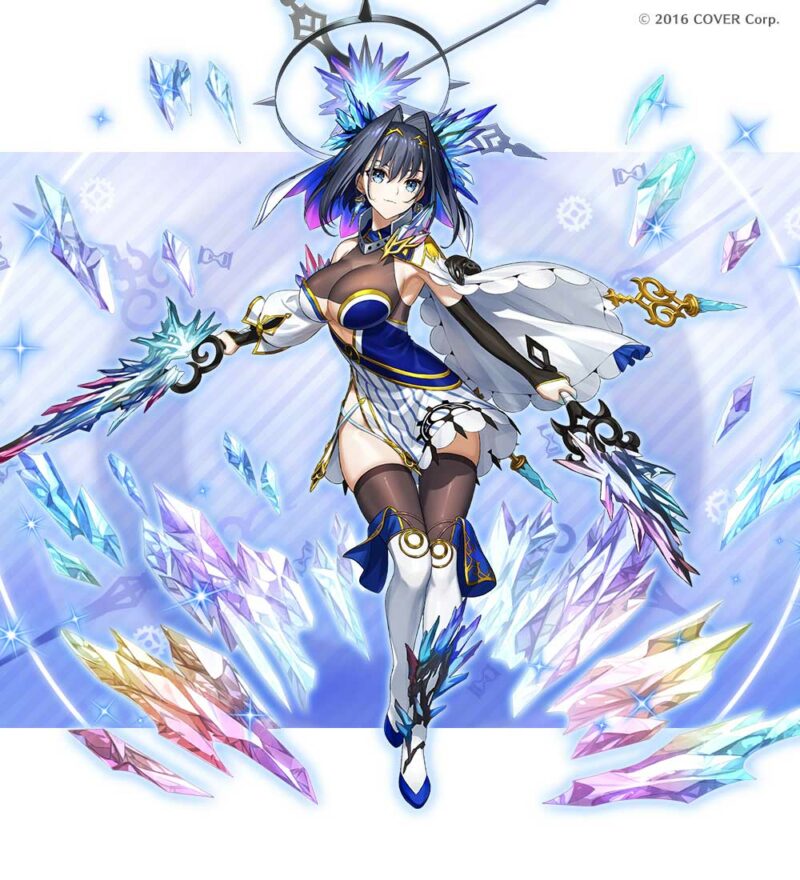 Ouro Kronii
Nanashi Mumei
Take Part in the Event to Earn Presents for the Appearing hololive Members!
In preparation for this event, the participating members were asked for a present that would make them happy and presents they would like to give to the other three members. Depending on the total points earned by all players participating in the event, the team at Valkyrie Connect will send them these real presents! More details can be found in-game.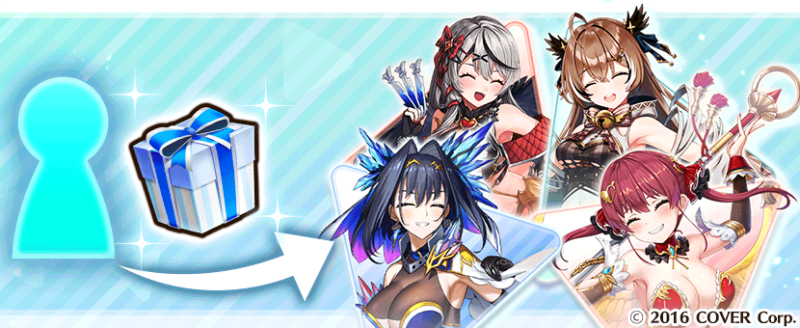 ■Appearing Members
Houshou Marine (宝鐘マリン)
YouTube: https://www.youtube.com/channel/UCCzUftO8KOVkV4wQG1vkUvg
Twitter: https://twitter.com/houshoumarine
Sakamata Chloe (沙花叉クロヱ)
YouTube: https://www.youtube.com/channel/UCIBY1ollUsauvVi4hW4cumw
Twitter: https://twitter.com/sakamatachloe
Ouro Kronii (オーロ・クロニー)
YouTube: https://www.youtube.com/channel/UCmbs8T6MWqUHP1tIQvSgKrg
Twitter: https://twitter.com/ourokronii
Nanashi Mumei (七詩ムメイ)
YouTube: https://www.youtube.com/channel/UC3n5uGu18FoCy23ggWWp8tA
Twitter: https://twitter.com/nanashimumei_en
■About "hololive production"
With over 50 million fans on YouTube, hololive production is a VTuber agency hugely popular in both Japan and all over the world.
Official site: https://hololivepro.com/en/
Twitter: https://twitter.com/hololive_en
YouTube: https://www.youtube.com/channel/UCJFZiqLMntJufDCHc6bQixg
Ⓒ 2016 COVER Corp.
■About Valkyrie Connect
Valkyrie Connect is a high fantasy RPG that combines Norse mythology with a unique Japanese anime flavor. In the game, players assemble a collection of heroes, villains, gods and more to fight in full 3D real-time battles. The co-op "Connect Battles" are the game's signature feature, and require players to fight alongside one another in real time to take down massive bosses. With a simple battle system perfect for mobile devices, complex party composition, and excellently written characters, Valkyrie Connect is one of the premier RPGs for mobile devices.
Price: Free to play (in-app purchases available)
[Download Valkyrie Connect for Smartphones]
App Store: https://apps.apple.com/us/app/valkyrie-connect/id1078813307
Google Play: https://play.google.com/store/apps/details?id=jp.co.atm.vcon.ww&hl=en
Amazon Appstore: https://www.amazon.com/Ateam-Inc-VALKYRIE-CONNECT/dp/B01NAHVSC3
[Download Valkyrie Connect for PC]
Steam: https://store.steampowered.com/app/1222800
*App Store and iTunes are trademarks of Apple Inc., registered in the U.S. and other countries.
*This program has not been authorized, sponsored, or otherwise approved by Apple Inc.
*Google Play and the Google Play logo are trademarks of Google LLC.
*"Amazon", "Amazon.co.jp" and their logos are trademarks of Amazon.com, Inc. and its affiliates.
*©2023 Valve Corporation. Steam and the Steam logo are trademarks and/or registered trademarks of Valve Corporation in the U.S. and/or other countries.
*Companies and products mentioned above are trademarked and/or registered trademarks.