2023.02.15 SERVICES
Collaboration Event with Popular Anime "Attack on Titan" Begins in Fantasy RPG Valkyrie Connect! The Armored Titan Strikes & Captain Levi Is Training New Recruits! Players Can Receive Collab Characters from Daily Free Summons and Event Rewards!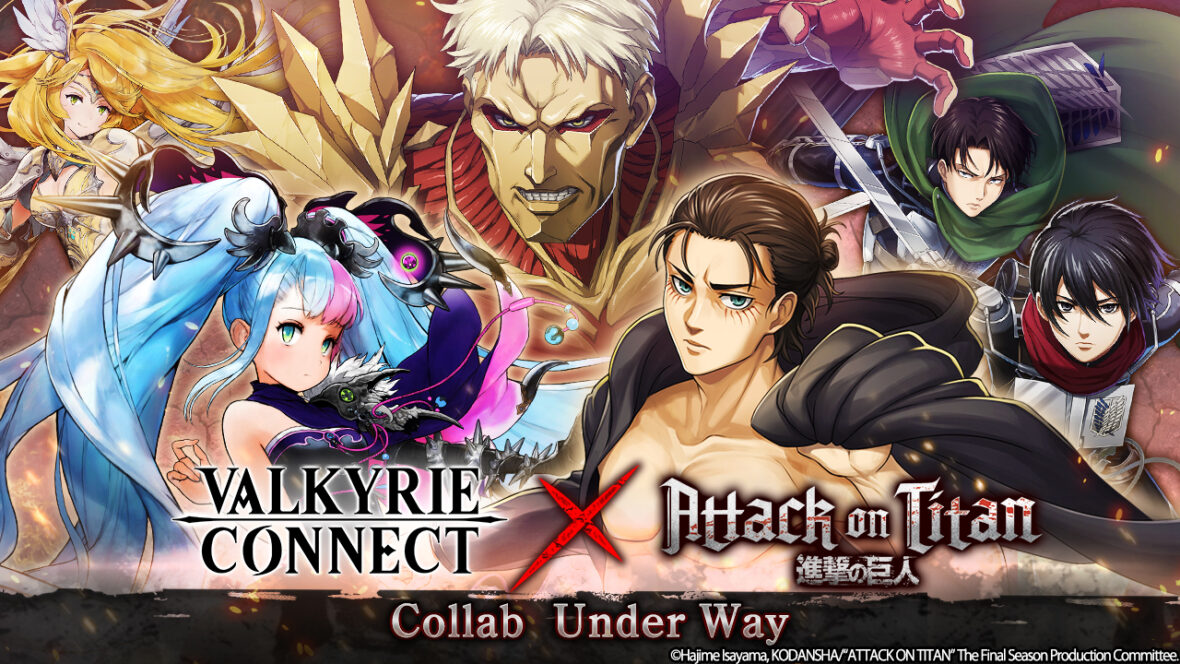 Ateam Entertainment Inc. (headquarters: Nagoya, Japan; president: Yukimasa Nakauchi) has announced that its hit game Valkyrie Connect is starting a collaboration event with the popular anime series "Attack on Titan" beginning worldwide on February 15, 2023.
■Take on Reiner, the Armored Titan in this Collaboration with "Attack on Titan"!
Eren Jaeger, Levi, Mikasa Ackermann, Armin Arlelt, and other characters appear in a new collaboration with Valkyrie Connect! Players can enjoy a collab-original story exclusive to Valkyrie Connect and even take on Reiner, the Armored Titan in Connect Battles! Players can also receive numerous collab characters for free, including the returning collab character Eren who is available as an initial login bonus for a limited time!
Clearing collab events to earn coins will allow players exchange for the collab character Reiner Braun for free. Earn the growth materials needed to make him even stronger by clearing the Connect Battle featuring Captain Levi!
There is also a daily free summon available! Certain steps guarantee a returning collab character like Mikasa, Christa, Levi, or Hange!
Event Availability: 2/15/2023 after maintenance – 2/28/2023 15:00 UTC
You can find more information and updates regarding this limited-time collaboration on our official social media.
Official Twitter Page: https://twitter.com/vconnect_en
Official Facebook Page: https://www.facebook.com/valkyrieconnect.ateam/
Collaboration Trailer: https://youtu.be/nhaDOpPbb9U
■New Collaboration Heroes!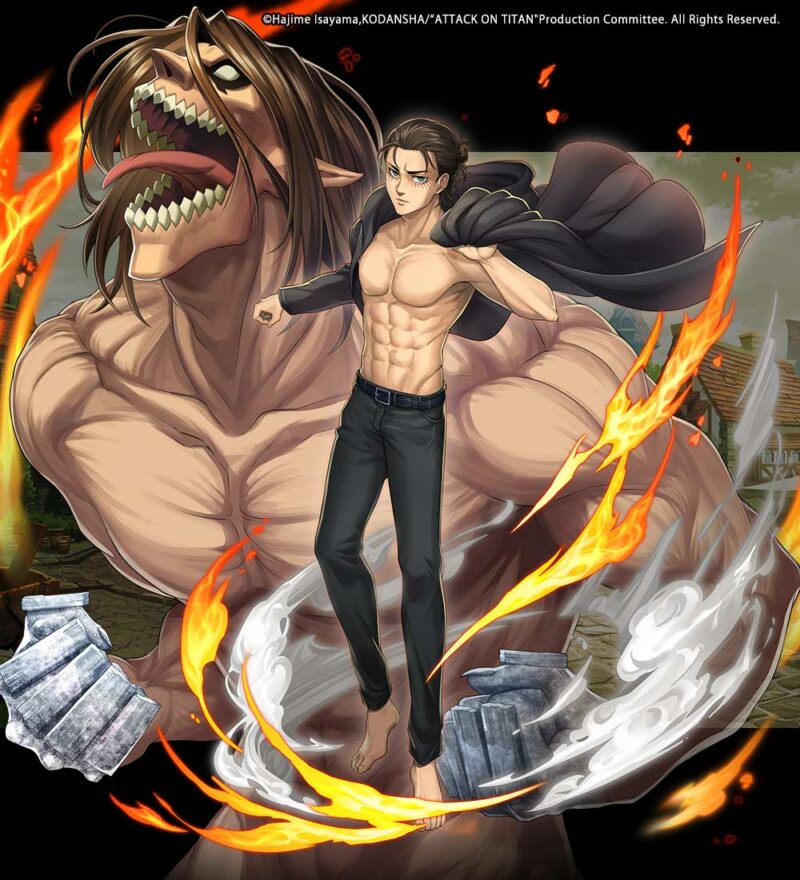 Eren Jaeger (Voice: Yuki Kaji)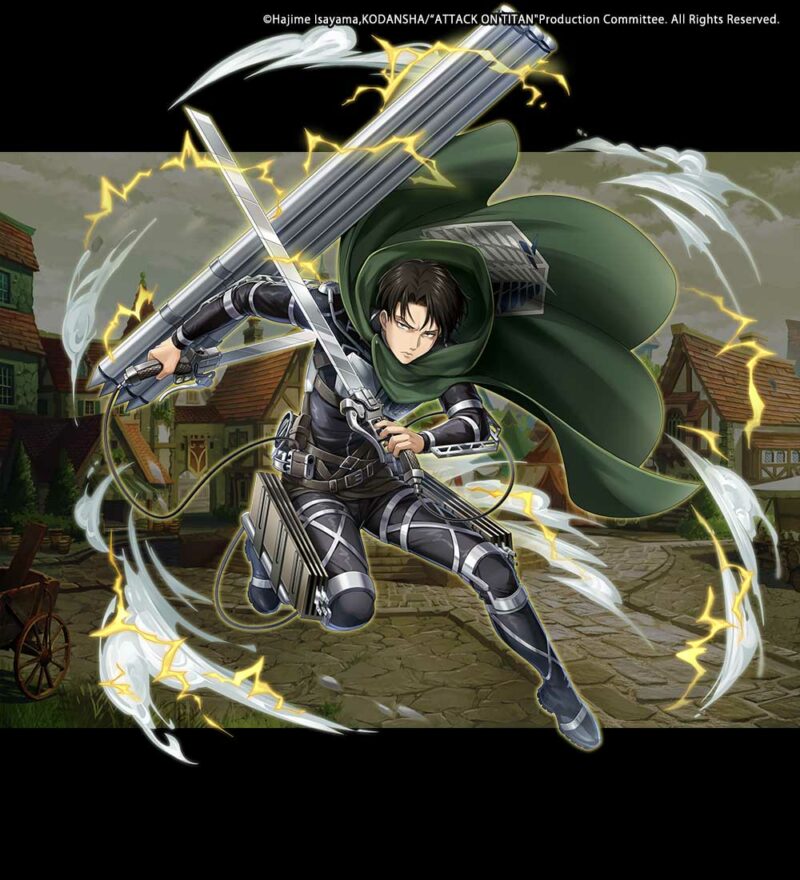 Levi (Voice: Hiroshi Kamiya) *Awakenable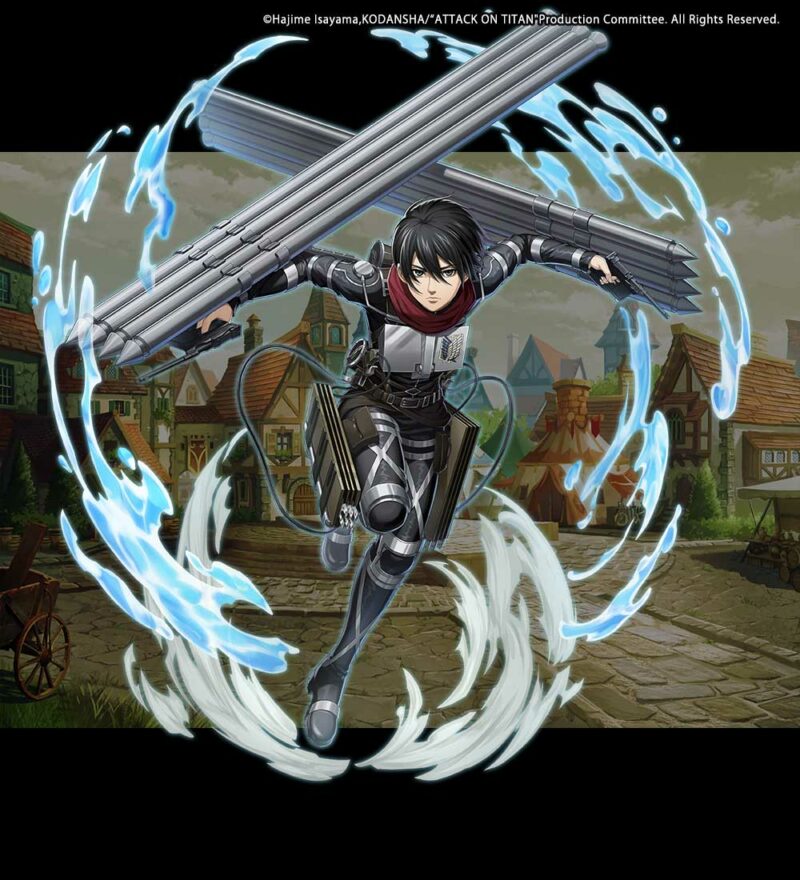 Mikasa Ackermann (Voice: Yui Ishikawa) *Awakenable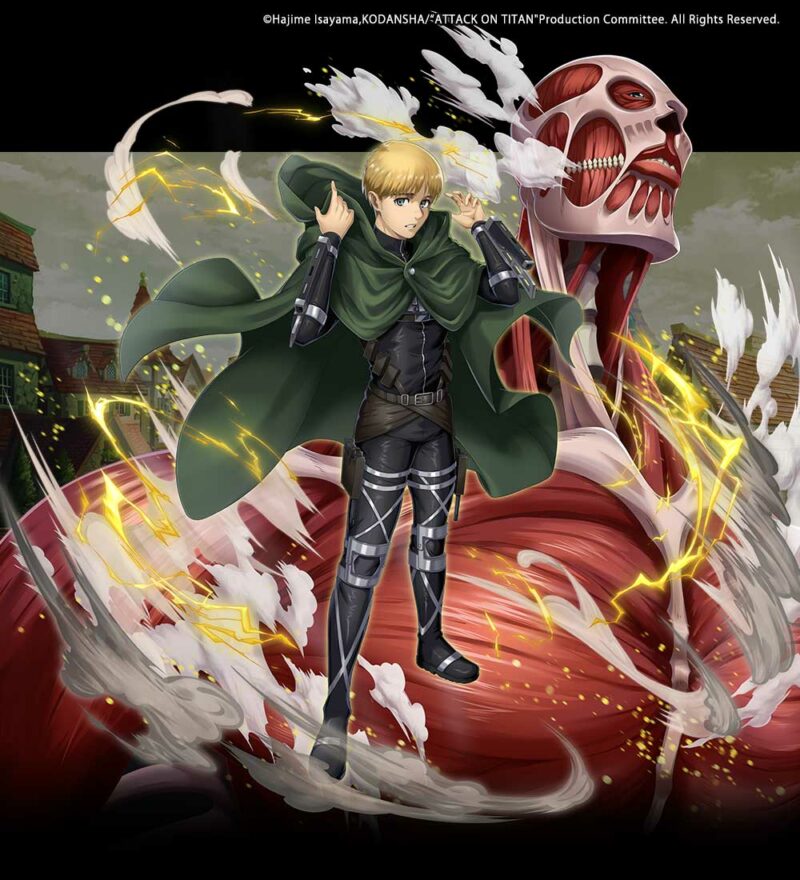 Armin Arlelt (Voice: Marina Inoue)
■About the "Attack on Titan" Anime Series
Attack on Titan is based on the hit manga series by Hajime Isayama which was published serially in the Monthly Shonen Jump magazine beginning in 2009. This dark fantasy series depicting the battle between humans and Titans has sold over 110 million copies worldwide, and The Final Season of the Attack on Titan anime is scheduled for release in 2023
Official "Attack on Titan" Anime Website (Japanese): https://shingeki.tv/final/
Copyright: Hajime Isayama, KODANSHA/"ATTACK ON TITAN" The Final Season Production Committee.
■About Valkyrie Connect
Valkyrie Connect is a high fantasy RPG that combines Norse mythology with a unique Japanese anime flavor. In the game, players assemble a collection of heroes, villains, gods and more to fight in full 3D real-time battles. The co-op "Connect Battles" are the game's signature feature, and require players to fight alongside one another in real time to take down massive bosses. With a simple battle system perfect for mobile devices, complex party composition, and excellently written characters, Valkyrie Connect is one of the premier RPGs for mobile devices.
Price: Free to play (in-app purchases available)
[Download Valkyrie Connect for Smartphones]
App Store: https://apps.apple.com/us/app/valkyrie-connect/id1078813307
Google Play: https://play.google.com/store/apps/details?id=jp.co.atm.vcon.ww&hl=en
Amazon Appstore: https://www.amazon.com/Ateam-Inc-VALKYRIE-CONNECT/dp/B01NAHVSC3
HUAWEI AppGallery: https://url.cloud.huawei.com/jUjiCImKB2?shareTo=qrcode
[Download Valkyrie Connect for PC]
Steam: https://store.steampowered.com/app/1222800
*App Store and iTunes are trademarks of Apple Inc., registered in the U.S. and other countries.
*This program has not been authorized, sponsored, or otherwise approved by Apple Inc.
*Google Play and the Google Play logo are trademarks of Google LLC.
*"Amazon", "Amazon.co.jp" and their logos are trademarks of Amazon.com, Inc. and its affiliates.
*©2023 Valve Corporation. Steam and the Steam logo are trademarks and/or registered trademarks of Valve Corporation in the U.S. and/or other countries.
*Companies and products mentioned above are trademarked and/or registered trademarks.