2022.09.30 SERVICES
Global Version of Fantasy RPG Valkyrie Connect Is Celebrating Its 6th Anniversary! Players Can Log in to Get Up to 3,000 Free Diamonds! hololive production Collab Event Announced for Early 2023!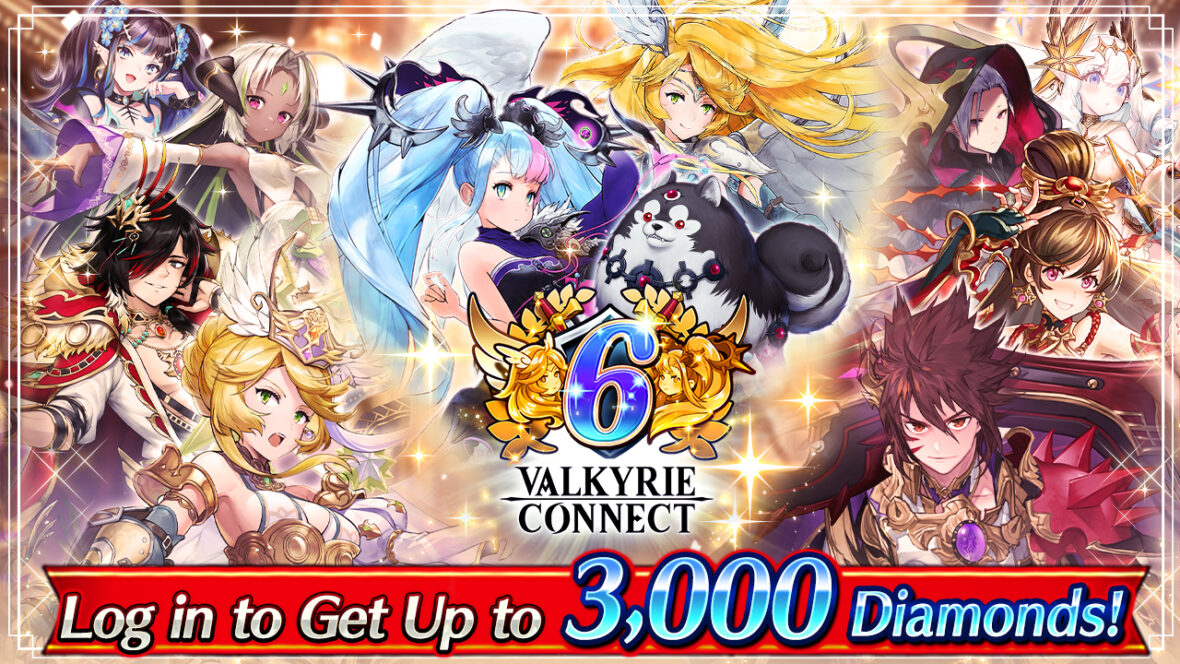 Ateam Entertainment Inc. (headquarters: Nagoya, Japan; president: Yukimasa Nakauchi) announced today that its hit game Valkyrie Connect is holding a celebration of the 6th anniversary since its worldwide release starting September 30, 2022. Valkyrie Connect is also holding a special event in early 2023 featuring heroes from the previously held collaboration with VTuber agency hololive production, operated by COVER Corporation (headquarters: Tokyo, Japan; president: Motoaki Tanigo).
■6th Anniversary Celebration!
A special event in celebration of the 6th anniversary of the global release of Valkyrie Connect is underway! All players will receive a login bonus of up to 3,000 Diamonds and a special free summon featuring heroes chosen by the Valkyrie Connect global team will be available for a limited time.
Availability: 9/30/2022 15:00 UTC – 10/31/2022 15:00 UTC
You can find more information and updates regarding this limited-time collaboration on our official Facebook page.
Official Twitter Page: https://twitter.com/vconnect_en
Official Facebook Page: https://www.facebook.com/valkyrieconnect.ateam/
6th Anniversary Trailer: https://youtu.be/Yp6srs5TXUk
■Free 10x Summon Each Day!  (Starting Oct. 8)
All players will have a free chance at powerful heroes like Catalyst Minurval, Catalyst Vios, and more chosen by the team that operates the global version!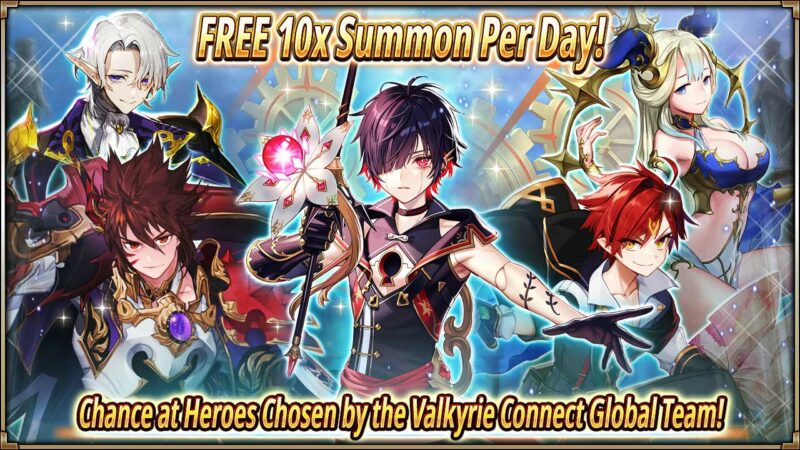 ■hololive production Collab Hero Awakening Event Coming in 2023!
Takanashi Kiara and Ninomae Ina'nis from hololive English held a livestream on 9/29/2022 (Thu.) to announce an upcoming event in Valkyrie Connect featuring new Awakened forms of Usada Pekora, La+ Darknesss, Takanashi Kiara, and Ninomae Ina'nis.
Livestream Archive Link: https://www.youtube.com/watch?v=-EBNWntFNNE
■

About Valkyrie Connect
Valkyrie Connect is a high fantasy RPG that combines Norse mythology with a unique Japanese anime flavor. In the game, players assemble a collection of heroes, villains, gods and more to fight in full 3D real-time battles. The co-op "Connect Battles" are the game's signature feature, and require players to fight alongside one another in real time to take down massive bosses. With a simple battle system perfect for mobile devices, complex party composition, and excellently written characters, Valkyrie Connect is one of the premier RPGs for mobile devices.
Price: Free to play (in-app purchases available)
[Download Valkyrie Connect for Smartphones]
App Store: https://apps.apple.com/us/app/valkyrie-connect/id1078813307
Google Play: https://play.google.com/store/apps/details?id=jp.co.atm.vcon.ww&hl=en
Amazon Appstore: https://www.amazon.com/Ateam-Inc-VALKYRIE-CONNECT/dp/B01NAHVSC3
[Download Valkyrie Connect for PC]
Steam: https://store.steampowered.com/app/1222800
*App Store and iTunes are trademarks of Apple Inc., registered in the U.S. and other countries.
*This program has not been authorized, sponsored, or otherwise approved by Apple Inc.
*Google Play and the Google Play logo are trademarks of Google LLC.
*"Amazon", "Amazon.co.jp" and their logos are trademarks of Amazon.com, Inc. and its affiliates.
*©2022 Valve Corporation. Steam and the Steam logo are trademarks and/or registered trademarks of Valve Corporation in the U.S. and/or other countries.
*Companies and products mentioned above are trademarked and/or registered trademarks.