2022.08.18 SERVICES
Unison League is Collaborating with TV Anime The Rising of the Shield Hero! Free Collab Spawn x10 Every Day! Login to Get Naofumi Iwatani!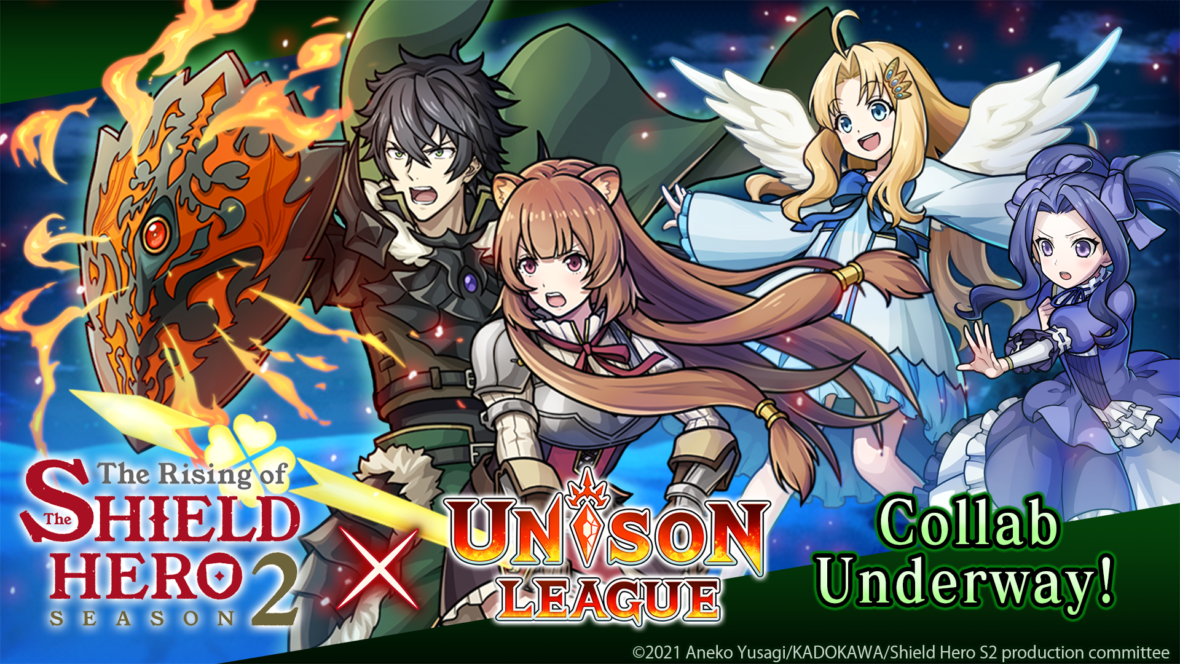 Ateam Entertainment Inc. (headquarters: Nagoya, Japan; president: Yukimasa Nakauchi) has teamed up with popular TV anime The Rising of the Shield Hero to bring an exciting collaboration event to Unison League.
■The Rising of the Shield Hero Collab now underway!
"Naofumi Iwatani", "Raphtalia", "Filo", "Melty Melromarc", and "L'Arc & Therese" from the popular TV Anime The Rising of the Shield Hero have arrived in Unison League as collaboration characters.
Schedule: 8/18/2022 (Thu.) 4:00 a.m. – 9/1/2022 (Thu.) 12:59 a.m. Unison Time
We'll also be posting more information regarding the collaboration on our official social media accounts.
Official Twitter Page: https://twitter.com/Unisonleague_EN
Official Facebook Page: https://www.facebook.com/unisonleague.ateam
Collab Promotional Video: https://youtu.be/_tGKk8XvWHs
■Get SSR Collab Character "Naofumi Iwatani" from login bonuses!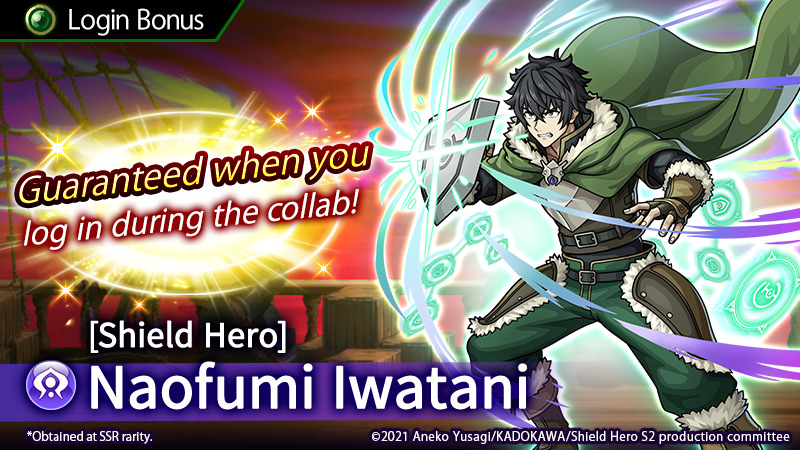 ■Free Collab Spawn x10 every day!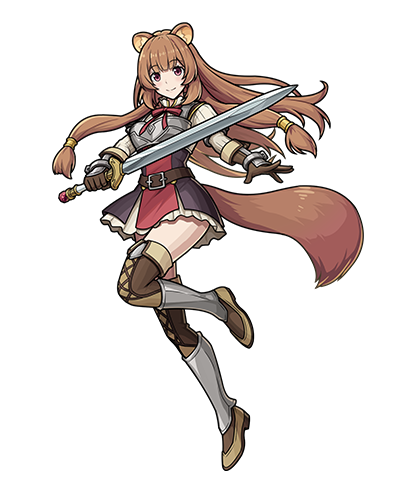 Raphtalia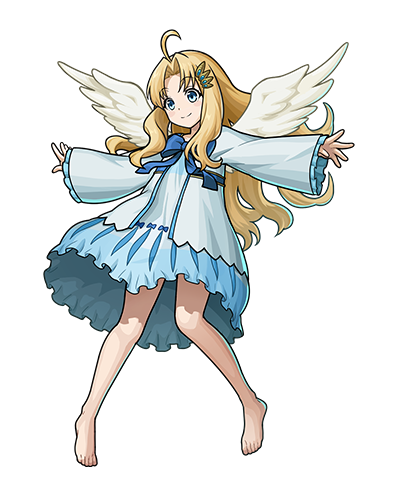 Filo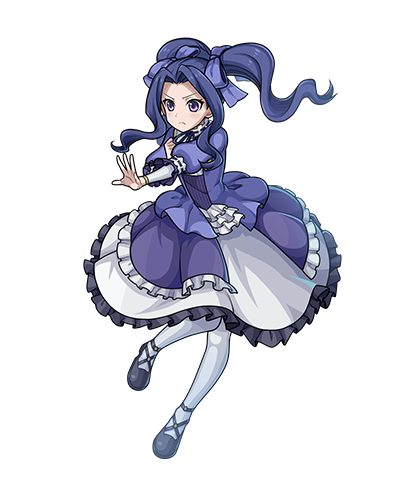 Melty Melromarc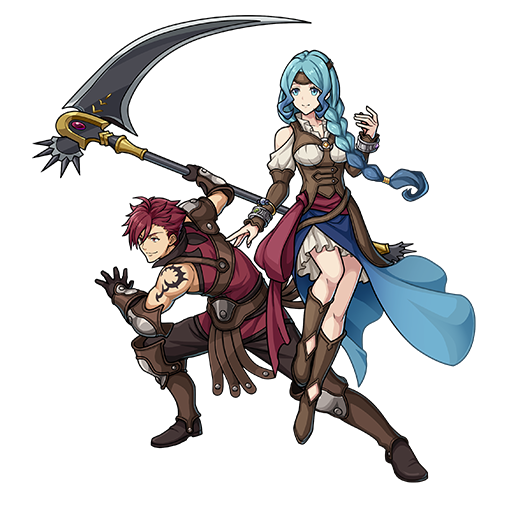 L'Arc & Therese
■About The Rising of the Shield Hero
Naofumi is summoned into another world as the "Shield Hero" and is betrayed by a companion on the third day of his adventure and loses all trust in other people – that's when he meets the slave girl, Raphtalia. Together they face the wave of destruction….!?
The Rising of the Shield Hero Official Website: http://shieldhero-anime.jp/
Copyright ©2021 Aneko Yusagi/KADOKAWA/Shield Hero S2 production committee
■About Unison League
Unison League is Ateam's hit smartphone RPG offering which originally launched in Japan on December 4, 2014 before seeing an English release several months later.
Price: Free to play (in-app purchases available)
iTunes App Store: https://itunes.apple.com/us/app/unison-league/id968953976
Google Play Store: https://play.google.com/store/apps/details?id=en.co.atm.unison
Amazon Appstore: https://www.amazon.com/gp/mas/dl/android?asin=B0169VW5WY
*Collaboration details may be changed at any time without prior notification.
*Images contained herein are for illustrative purposes and may vary from the final product.
*iTunes App Store is a registered trademark of Apple Inc. as registered in the United States and other countries.
*The program is not provided or supported by Apple.
*Google Play Store and Google Play logo are registered trademarks of Google LLC.
*Amazon, Amazon.co.jp, and related logos are registered trademarks of Amazon.com, Inc. and affiliates.
*All company and product names herein are trademarks or registered trademarks of their respective owners.