2022.05.25 SERVICES
New "Blitz Mode: Shinra Building" Gameplay Mode Comes to FINAL FANTASY VII THE FIRST SOLDIER!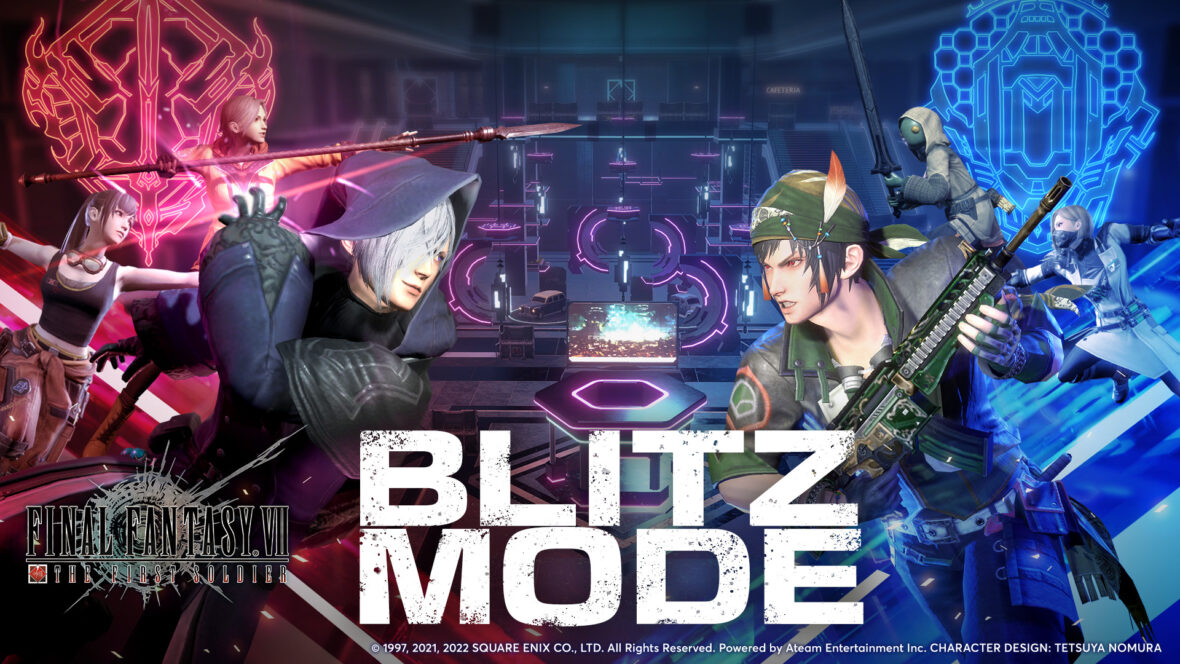 Ateam Entertainment Inc. (headquarters: Nagoya, Japan; president: Yukimasa Nakauchi) and SQUARE ENIX CO., LTD. (headquarters: Tokyo, Japan; president: Yosuke Matsuda) are proud to announce that the special "Blitz Mode: Shinra Building" gameplay mode has been made available in FINAL FANTASY VII THE FIRST SOLDIER for a limited time.
■The Shinra Building Erupts into Battle in the New Team-Based Blitz Mode!
Teams of three will face off against one another to either capture or defend points on the map in the new "Blitz Mode: Shinra Building" gameplay mode. Teams switch between offense and defense each round, and the first team to two wins is declared the winner.
Availability: Until 6/2/2022 01:59 UTC
*Battles can be started only until 00:59 UTC.
We plan to adjust the balance and update this feature in the future. Please see our homepage for complete details on the mode's rules.
https://www.ffviifs.com/en/news/85/index.html
■Basic Rules
Fight for Control of Points on the Map in Three-on-Three Matches!
Each team is randomly granted the role of either offense or defense at the start of a match. The team on offense must try to take specified points on the map, but points cannot be taken if anyone on defense is in the designated area. Offense wins if both points are taken successfully, while defense will win if any points remain untaken.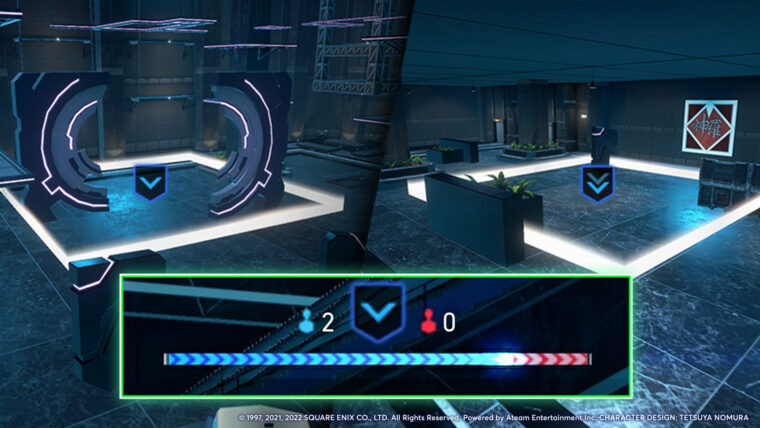 Take Advantage of Healing Zones!
Certain areas of the map will restore HP and MP. Players who are defeated are removed from play temporarily, but will respawn after a timer counts down.
Choose Guns and Materia Each Round!
Items you receive at the start of a match will be determined by the style you choose. You will also receive gil after each round, which can be spent on additional items.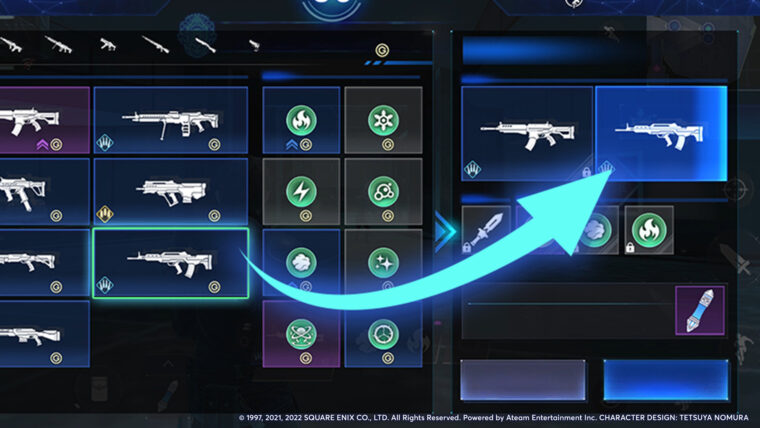 ■Limited-Time Challenges
Special challenges that reward playing Blitz Mode: Shinra Building will be available for a limited time. Complete challenges to earn stars, which will increase your season level and grant rewards. Season 2: Dominate the Sky ends on June 2nd, making this an opportunity to collect any stars you still need.
■Future Updates
Updates on the development of the game will be posted on our official website, social media accounts, and Discord server.
Official Site: https://www.ffviifs.com/en/
Twitter: https://twitter.com/FFVII_FS_EN
Facebook: https://www.facebook.com/FF7FS/
Instagram: https://www.instagram.com/ffvii_fs/
Discord Server: https://discord.gg/nxMWXePAfg
 ■Available Now on the App Store and Google Play
App Store: https://apps.apple.com/us/app/ffvii-the-first-soldier/id1536906780
Google Play: https://play.google.com/store/apps/details?id=com.square_enix.android_googleplay.ff7fsww&hl=en
■Opening Video
The game's opening cinematic can be viewed from the below link.
URL: https://youtu.be/JREGqy0HOzI
■About FINAL FANTASY VII THE FIRST SOLDIER
FINAL FANTASY VII THE FIRST SOLDIER is a high-octane battle royale action game infused with RPG elements from the FINAL FANTASY series. Set in Midgar prior to the events of FINAL FANTASY VII, players fight to join the ranks of Shinra's elite SOLDIER unit while utilizing spells, weapons, and special abilities to defeat opponents and emerge victorious. Tetsuya Nomura, creative director of the FINAL FANTASY VII series, is also handling creative direction of this official entry into the COMPILATION OF FINAL FANTASY VII.
TGS 2021 Trailer: https://youtu.be/Vnbr7SG3bag
Title: FINAL FANTASY VII THE FIRST SOLDIER
Release Date: November 17, 2021
Genre: Battle Royale
Platform: iOS, Android
Price: Free to play (in-app purchases available)
Distribution: Worldwide (excluding mainland China)
Languages: English, French, German, Spanish (Europe), Spanish (Latin America), Japanese, Traditional Chinese, Korean, Thai
Rights: © 1997, 2021, 2022 SQUARE ENIX CO., LTD. All Rights Reserved.
Powered by Ateam Entertainment Inc.
CHARACTER DESIGN: TETSUYA NOMURA
■About FINAL FANTASY VII
Released in 1997, FINAL FANTASY VII enthralled players with its emotional story, appealing characters, and engrossing cutscenes that utilized cutting-edge technology. To date, the title has sold over 13.3 million copies* worldwide.
■About the FINAL FANTASY Series
Starting with the original in 1987, FINAL FANTASY is a series of Japanese roleplaying games that has garnered worldwide acclaim with its technologically advanced graphics, original world settings, and deep stories. Thanks in part to its active expansion into western markets, it has accumulated over 168 million total sales* worldwide.
*Combined physical and digital sales