OUR STORIES
Delivering content that inspires
players around the globe
Community Manager

M.C.
Joined in 2020
Please tell us about your current job role.

I am responsible for community management including the operation of our social media channels.
My main tasks are planning social media campaigns for our playerbase around the world, creating posts, and responding to player inquiries. I also research the needs of our international users, the trends in the gaming market, and recent influencers.
I moved to Japan several years ago, and work here in a global environment with members from several nationalities.
Please tell us how you came to work here and why you chose this company.

I like RPGs and in particular I played Ateam Entertainment's "Valkyrie Connect".
Since I was a student, I have loved anime and games, and it was my dream to work in the entertainment industry and participate in making video games.
That was when I came across a job opening at Ateam Entertainment. I thought it would be an opportunity to realize my dream and decided to apply. Another selling point was the nice working atmosphere that I first saw on the website.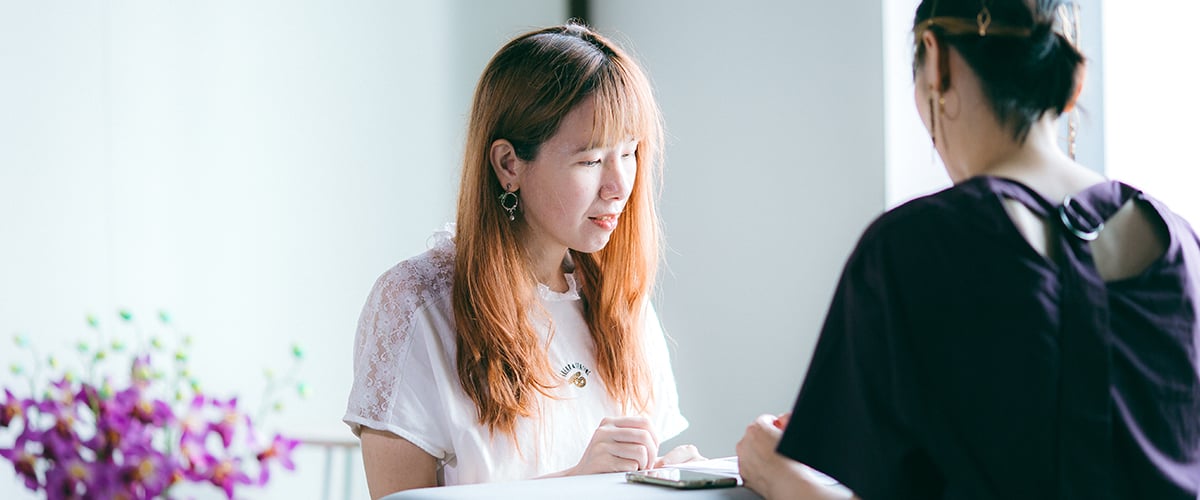 What do you like about Ateam Entertainment?

It's very easy to communicate with other staff. Almost all employees were working from home when I joined the company, so web meetings and chat tools are the main means of communication. I was worried I would have difficulties communicating with my colleagues, but I was relieved to find I had no problems at all.
Since there are team members of various nationalities, everyone listens closely to the opinions of other members as we discuss the different markets our games are available in. Ateam Entertainment's games are popular in many different countries so it is very important to understand cultural differences and local trends when creating content. We work together in a tight group that enabled me to become familiar with the workplace quickly.
We also regularly hold "game nights" after work where everyone can play video games or board games together. There are plenty of opportunities to interact with my team members outside of working hours, which makes me happy to work at Ateam Entertainment.
What do you value in your work?

Understanding the player's perspective, and curiosity.
Without understanding a player's position, you won't be able to provide a good service and create a successful game. We always think of how we can impress our playerbase. Ateam Entertainment has many long-running games, so I made it a point to start playing our games as a beginner to identify areas that can be improved and make the experience more user-friendly. Whatever your job role, ideas that will delight the playerbase are always welcome.
Moreover, the gaming industry is changing rapidly, so a healthy curiosity for new things brings new opportunites. Also, when something doesn't work out, a curiosity for why leads to great learning experiences. By analyzing and understanding the cause of failure, new paths for success are opened.
Please tell us about a memorable experience you've had while working here.

When I joined the company, I was in charge of localization. I remember that one day we had a problem occur in one of our games, and a co-worker told me not to shoulder all the responsibility by myself. They pointed out to me that they understood how difficult the situation was, and that we would tackle the problem together with a positive attitude. Their words of encouragement helped me greatly, and I realized that I was working in a team, rather than alone.
When I started working as a community manager, I focused on creating a relationship based on trust between players and the development team.
When we had a problem in-game, I went to our social media platforms and checked how the players were reacting only to find many supportive comments thanking us for our work. This made me realize that we have a great relationship with our players, and motivates me to continue closely communicating on our social media platforms with our playerbases around the world.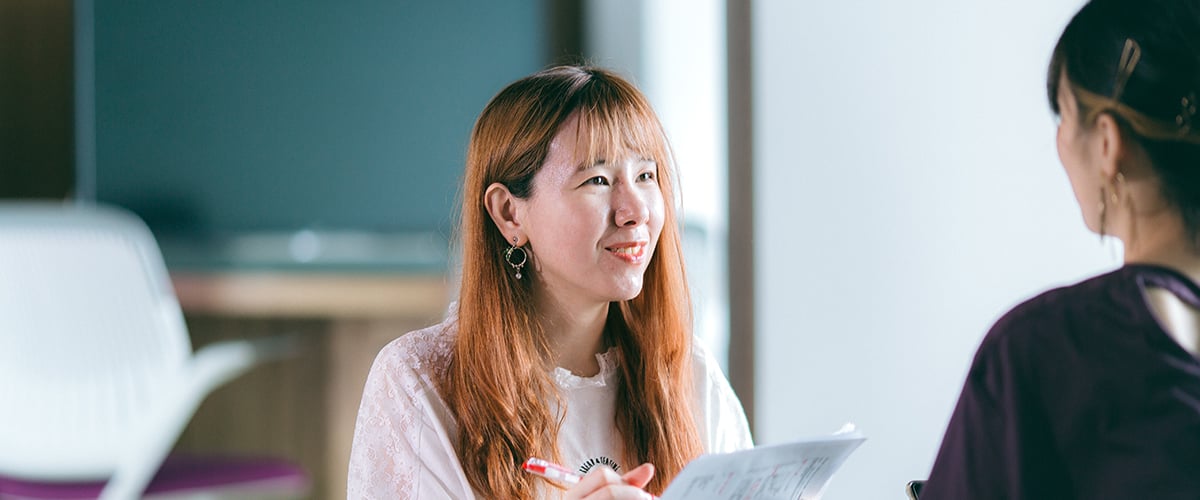 What challenges and aspirations do you have for the future?

I would like to successfully run different communities for many regions around the world. Ateam Entertainment is trying to produce global hits, and community management needs to differ depending on the region and culture. Small differences in the content you post can either hurt or help the relationship with players, so I place great care when creating content for our social media pages. I would like to analyze trends and needs from different countries, accumulate knowledge, and implement plans that will delight players around the world. I plan to continue developing our community efforts in the future with all our new titles.
What would you say to someone who's thinking about a career at Ateam Entertainment?

Ateam Entertainment is a company that welcomes people that like challenges.
The game industry is constantly changing and people working in this field face new opportunities every day. Therefore, it is important to face the unknown with courage. This workplace is also an environment where everyone can learn and grow together. I hope I can work with you in achieving our goals.